5 LUXURY SPORTSWEAR BRANDS YOU SHOULD KNOW IN 2023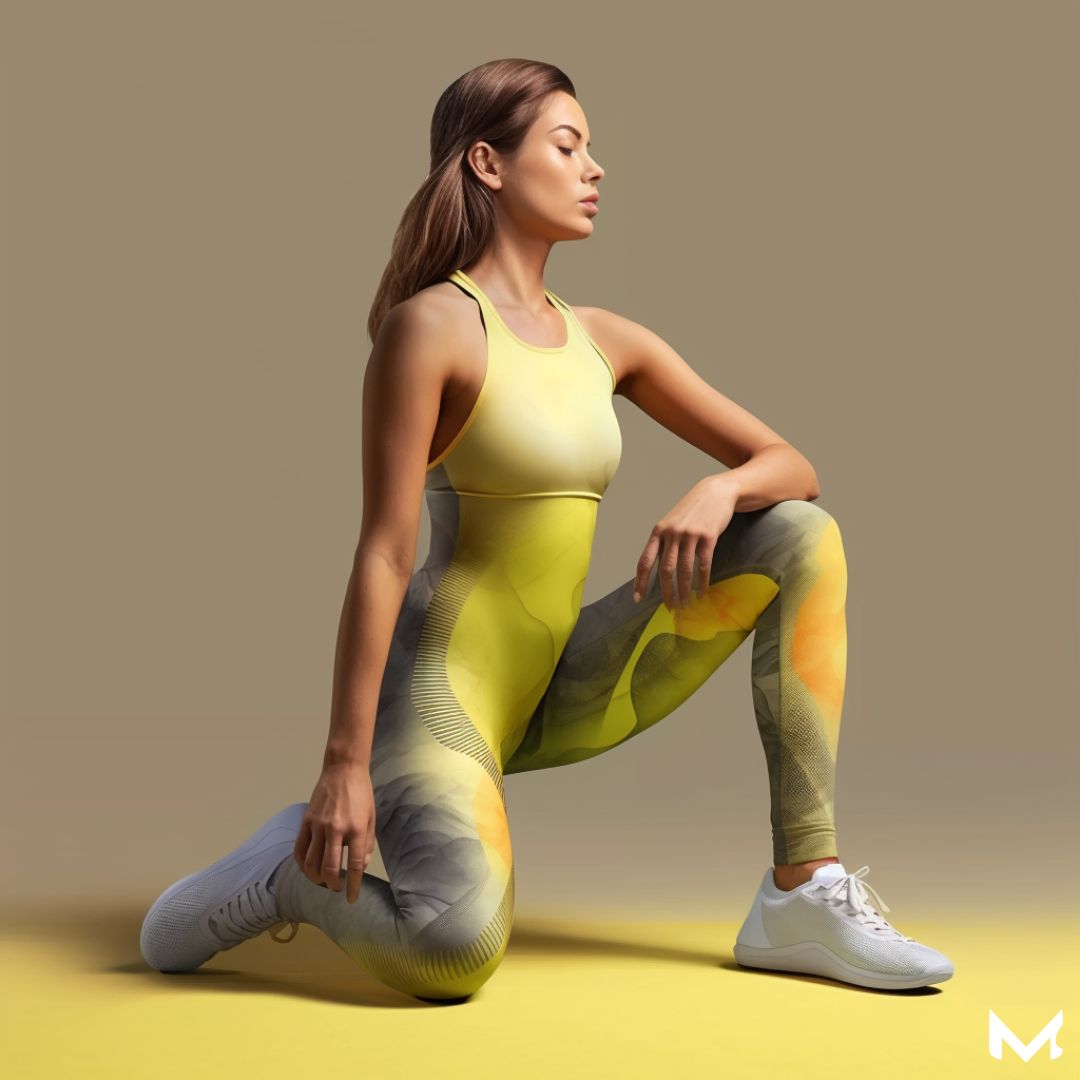 Image: created with AI by MOJECT – Christine Sweers
5 LUXURY SPORTSWEAR BRANDS YOU SHOULD KNOW
It`s still interesting to learn more about the history of brands. I chose these 5 brands because of their aesthetic design and outstanding brand philosophies.
"Customer's don't buy brands. They join brands. Brands are tribes and they are defined by the collective perceptions of audiences that elect to either join or reject them," says Dellano Pereira of TEMPLA.
Let yourself be taken away by the stories of these different premium sport brands in the fields of yoga, ski, snowboard, clubwear and bikewear.
1. NAGNATA –  FrOM studio to street lifestyle
"NAGNATA is a luxury fashion and lifestyle brand informed by movement and mind practices….Merging the natural properties of organic and renewable fibres with technology and innovation, Nagnata collections continue to realise the studio to street lifestyle, blurring the lines between technical sportswear and fashion. Nagnata's ongoing exploration of sustainability as a culture extends beyond the materials and manufacturing of a garment."
STORY: Nagnata is the collaborative creation of sister design-duo Laura May and Hannah Gibbs. Informed by Laura May's experiences working as a fashion designer and creative director, combined with Hannah's background as a textile artist and photographer, together they forged the contemporary movement knitwear aesthetic that is now synonymous with the brand.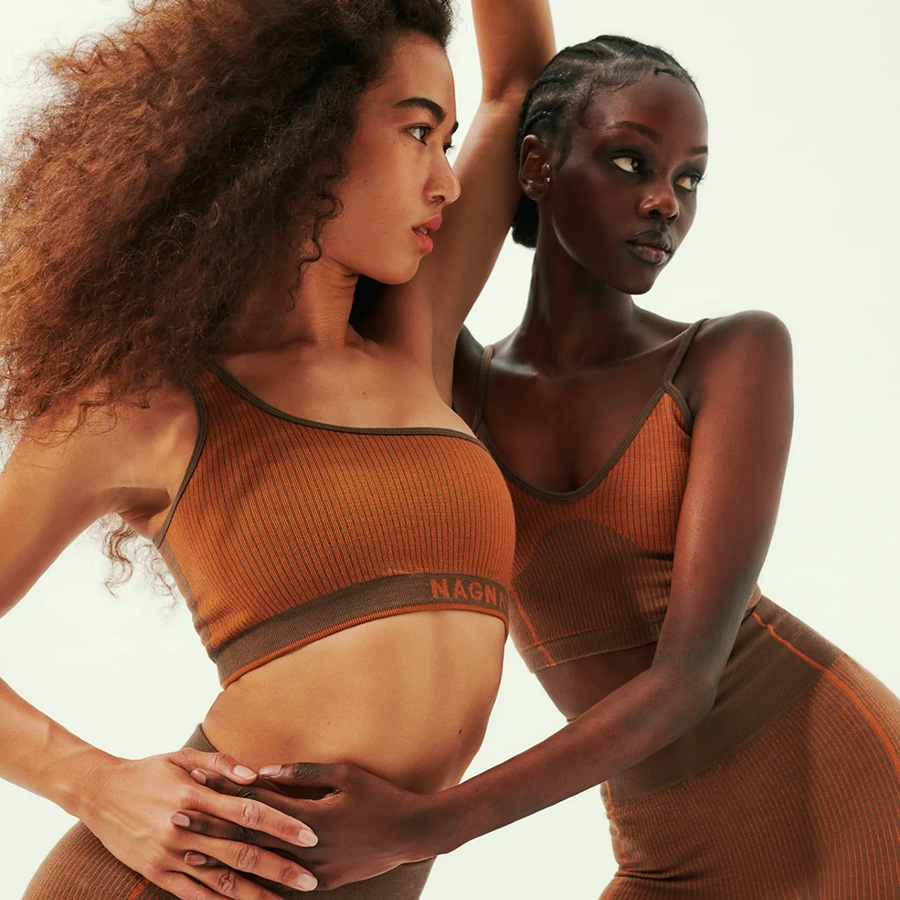 Image: NAGNATA by Alex Wall
2. MACKAGE – LUXURY OUTERWEAR 
"Infused with our heritage in luxury outerwear, MACKAGE is skilled savoir-faire and technical innovation in equal measure.
Elevating the elements since 1999, our vision of modern comfort spotlights iconic bold style, displaying material mastery and enduring construction.
Steeped in our commitment to sustainability, statement pieces made to last and set for discovery."
STORY: Inspired by his brothers' experience in the leather industry, Eran Elfassy founded MACKAGE in 1999. The mission was clear: to elevate outerwear with a unique balance of fashion and protection. MACKAGE collections combine only the finest leathers, down, and wool with signature, tailored silhouettes, dramatic styling, and precision detail."
The brand's cornerstones are unwavering commitment to extraordinary quality, and high performance protection without compromise to aesthetic: a philosophy that has fundamentally changed the outerwear game propelling MACKAGE to become one of the most prestigious luxury outerwear brands worldwide." 
3. TEMPLA – HIGH AESTHETIC MOUNTAIN WEAR
TEMPLA is a high performance snow sports brand founded under Maniscalo, Dellano Pereira, and Anati Rakocz. The three know a thing or two about making true "designer" gear—they cut their teeth working for acclaimed designers like Ann Demeulemeester, Haider Ackermann, and Claude Maus. With Templa, the three bring a new perspective to snowboard performance clothing.
"Our vision is simple: We want to create thoughtful collections, aptly engineered for extreme alpine sports, with an attitude and aesthetic that can be worn off the mountains," says Dellano Pereira. "This is the Templa signature. It looks and feels like fashion, but it performs like technical outerwear." (read more at Highsnobiety)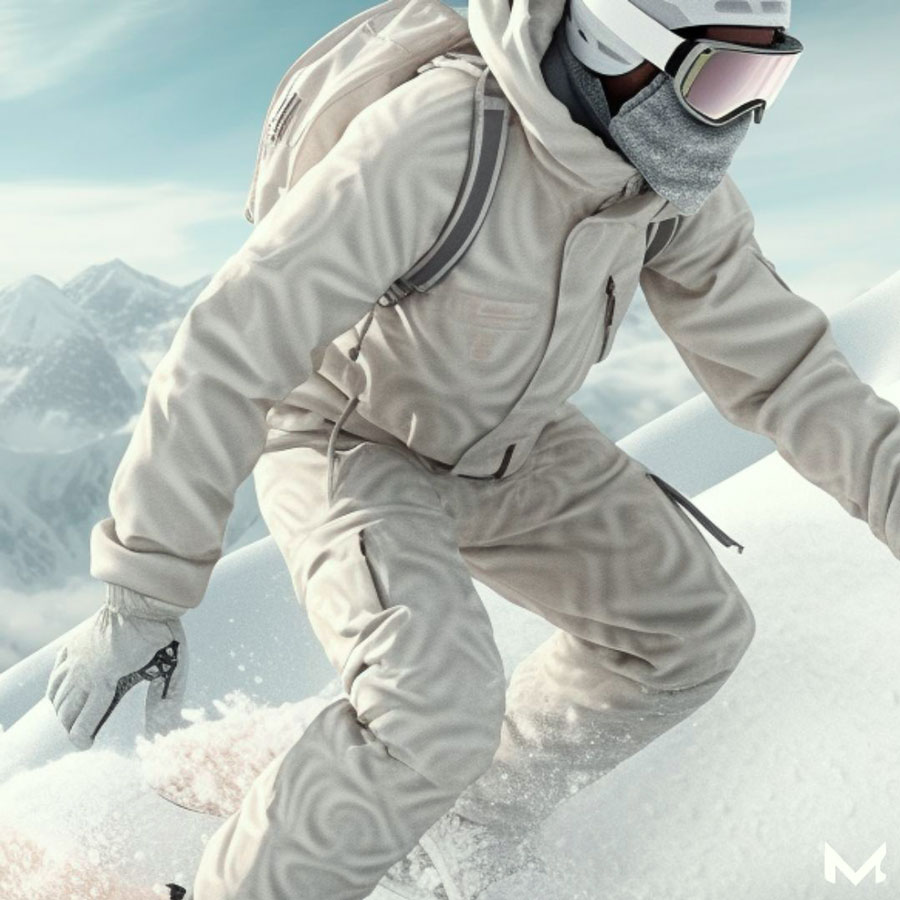 Image: created with AI by MOJECT – Christine Sweers
4. MISBHV SPORT – CLUB WEAR SOLUTIONS
MISBHV stands to this day for a nightlife tale of progressivism and pride with heavy leather and denim, techno-graphics, and monograms. Their sports collection is a kind of vintage and inspired by the first designs of technical functional underwear.
STORY: During a summer break in between studying law, Natalia Maczek went to London for a job and fell in love with clothing. It was after this experience that she began making parody designer t-shirts for her and her friends to wear to parties that co-designer Thomas Wirski was throwing in Warsaw. Eventually, she started to sell the clothes online and set up a showroom at Paris Fashion Week in January 2015 to show their pieces as an official brand.
Maczek and Wirski's often gender-neutral garments are unique in part for their manufacturing techniques and cultural background. All of the fabrics used come from top quality European sources (Italian lamb for leather jackets and Portuguese wool for coats) and all final products are made in Poland. Throughout every collection, Polish history is woven into the fabric of the garments—often leading to references from the Communist, pre-1989 era of the country's past.
5. PAS NORMAL STUDIOS
Pas Normal Studios is a Copenhagen based brand of contemporary, technical cycling clothing. The concept of Pas Normal Studios is to create technically perfect apparel, combined with visionary aesthetics. Through innovative designs, brand collaborations, and sourcing of new production methods, Pas Normal Studios strives to bring out collections that define modern cycling in a different context.
The brand honours the great traditions of cycling, but is above all committed to the patterns and colours that define state of the art fashion today. The uncompromising attention to detail and hand-made, sustainable quality is paired with an inspired take on today's look and feel. Pas Normal Studios produces high-end clothing with textiles and methods at the same level as demanded by professional riders – but at the same time, all styles are created for long-term usage and durability. Based in Scandinavia, but with a specific international element, Pas Normal Studios can now be found throughout Europe, parts of Asia, and North America.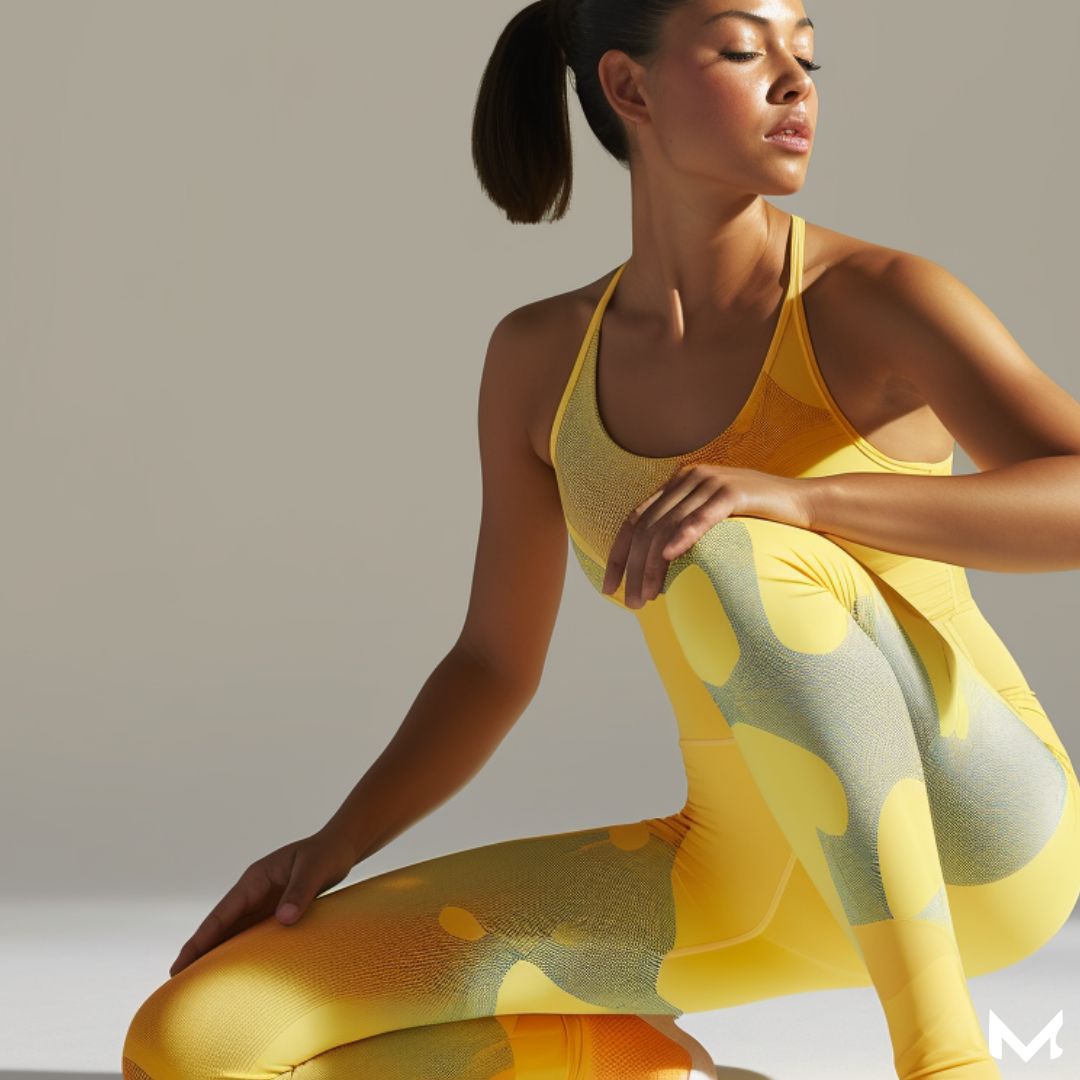 Image: created with AI by MOJECT – Christine Sweers
Interested in more inspirational BRANDS to make your research easier? 
Check out my Active Trend Forecasts: each magazine includes 50 links to inspirational brands divided in special categories. Learn more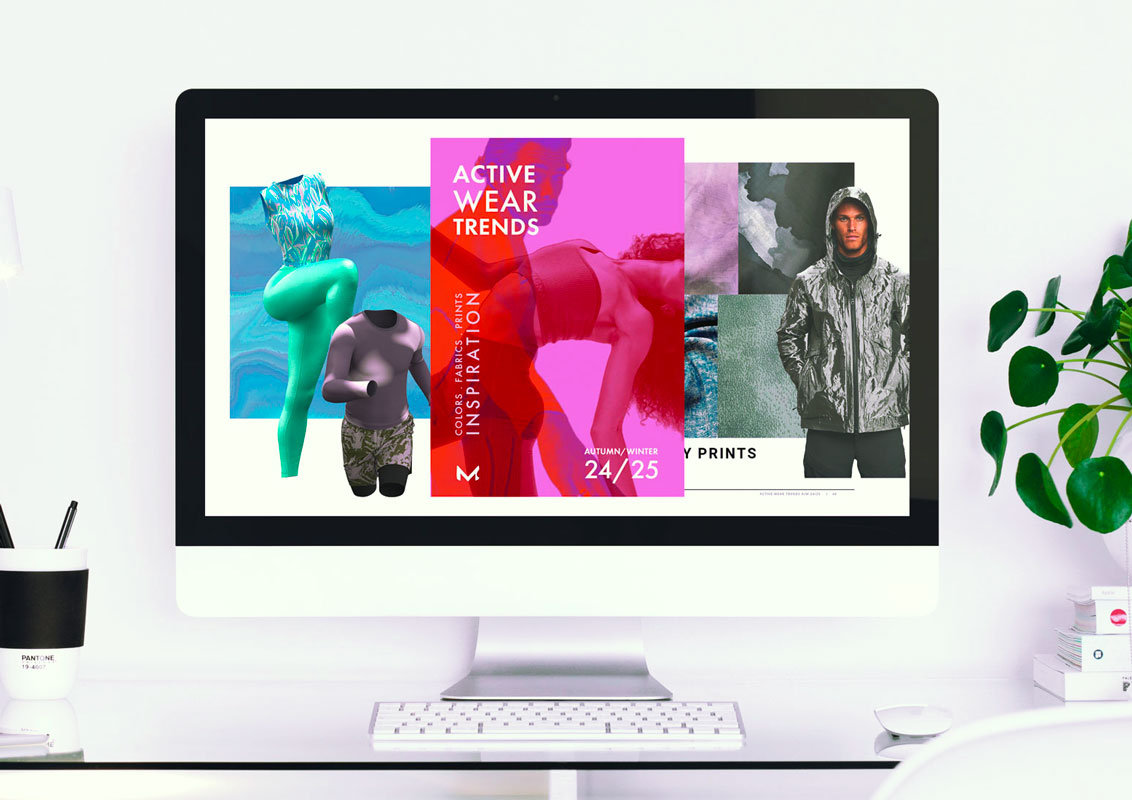 ACTIVE WEAR TRENDS A/W 24/25
LOOKING FOR INSPIRATION FOR YOUR NEXT COLLECTON?
Get this beautiful digital trend forecast for active wear full of incredible color stories, print inspirations, selected functional fabrics and more.
THIS MIGHT ALSO BE INTERESTING FOR YOU: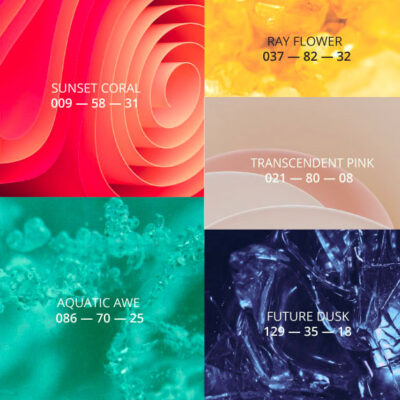 WGSN + COLORO  Farbtrends F/S 25  July 17, 2023Farbtrends F/S 2025 von WGSN und COLORO ...
mehr lesen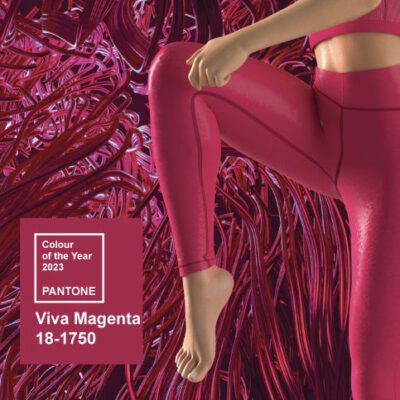 HOW TO COMBINE VIVA MAGENTA COLOR OF THE YEAR 2023 January 15, 2023VIVA MAGENTA  Pantone color of...
mehr lesen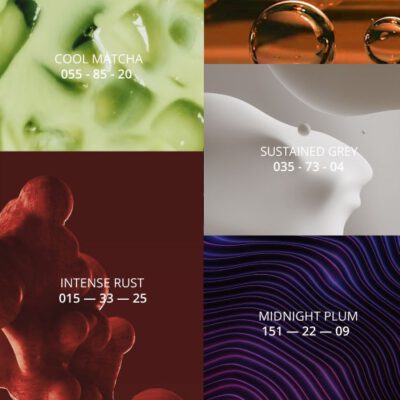 WGSN + COLORO  KEY COLORS A/W 24/25  November 09, 2022FASHION Color TREND A/W 24/25 by WGSN +...
mehr lesen