SHADES OF YELLOW: COLOUR MOOD OF THE MONTH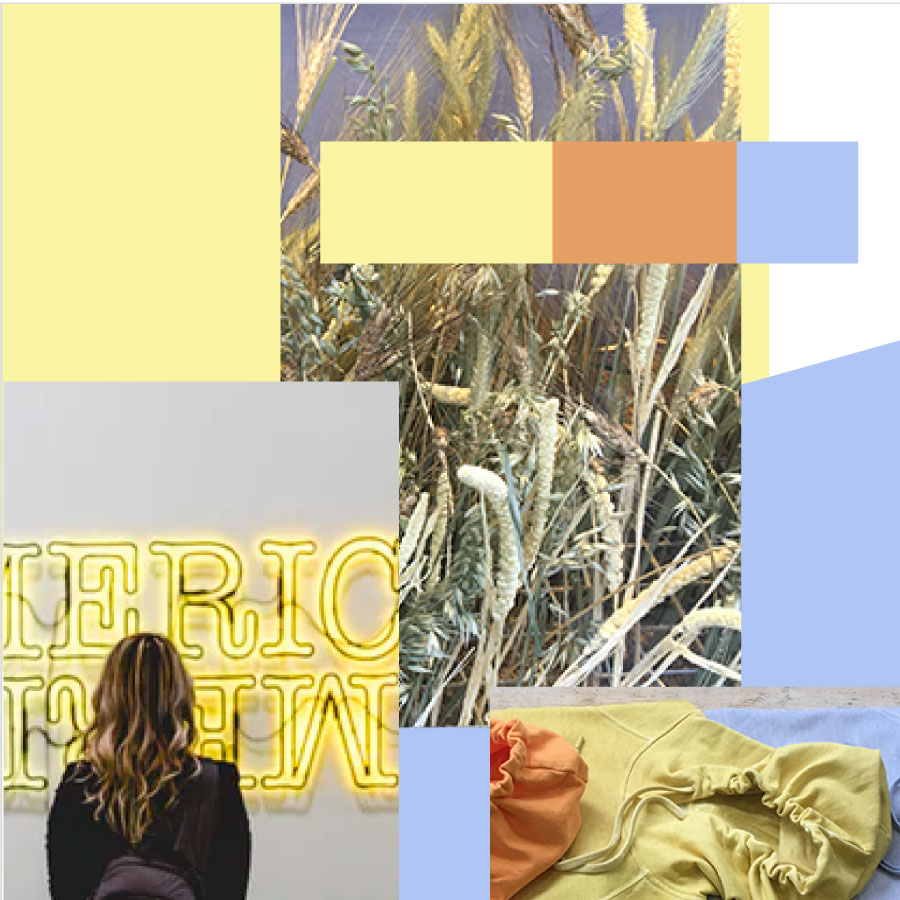 COLOUR MOOD OF THE MONTH 03/20
Yellow, colour of 2020: beside orange and pink tones yellow was the most seen colour in London where I was checking current fashion and activewear trends at the end of February.
The special thing was that different shades of yellow were even combined in one collection, such as light pastel yellow with brass tones.
All these shades of yellow were shown in shop windows and boutiques: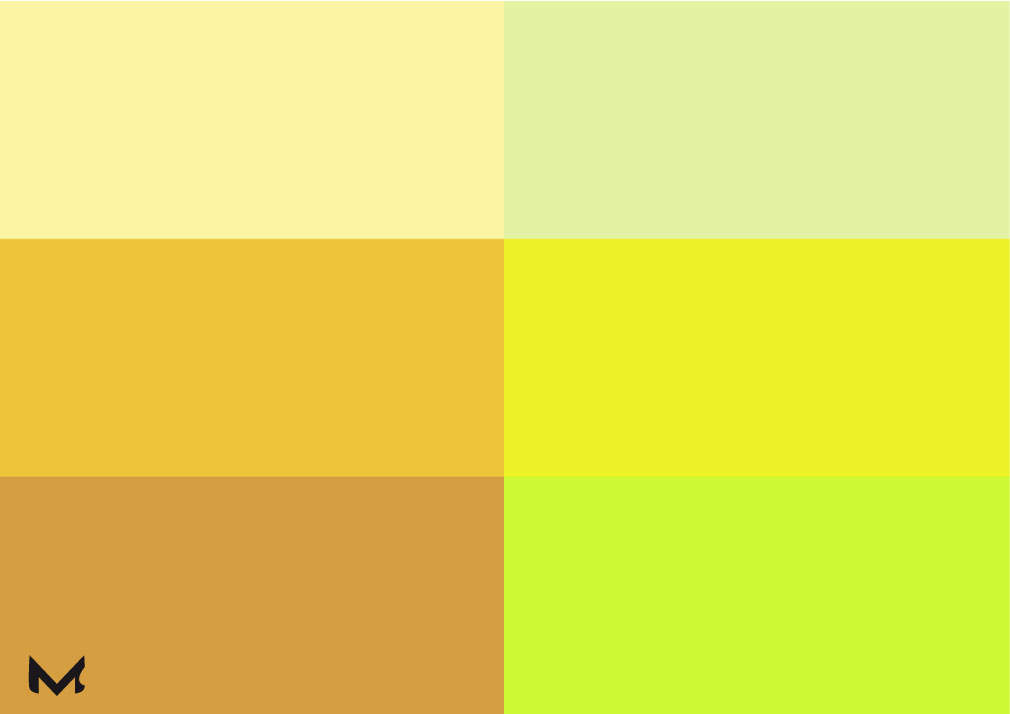 LIGHT YELLOW  |  PASTEL  | DRIED PLANTS  |  KHAKI  |  FRESH APRICOT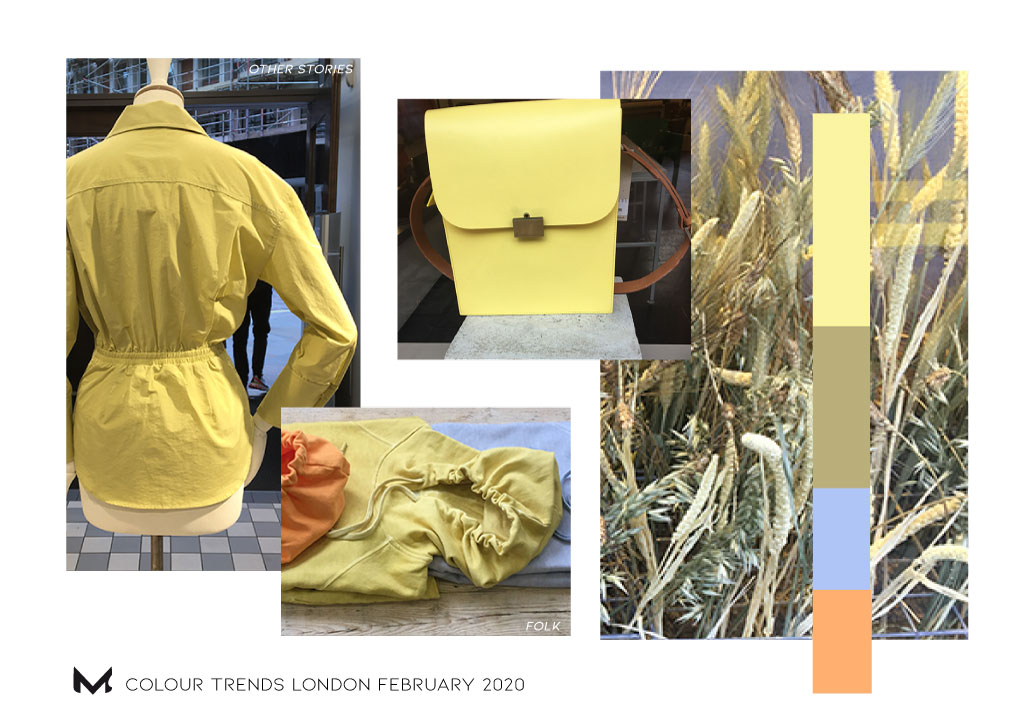 SOFT LIME  |  SAFETY YELLOW  | BEIGE  |  SAND  |  ACID LEMON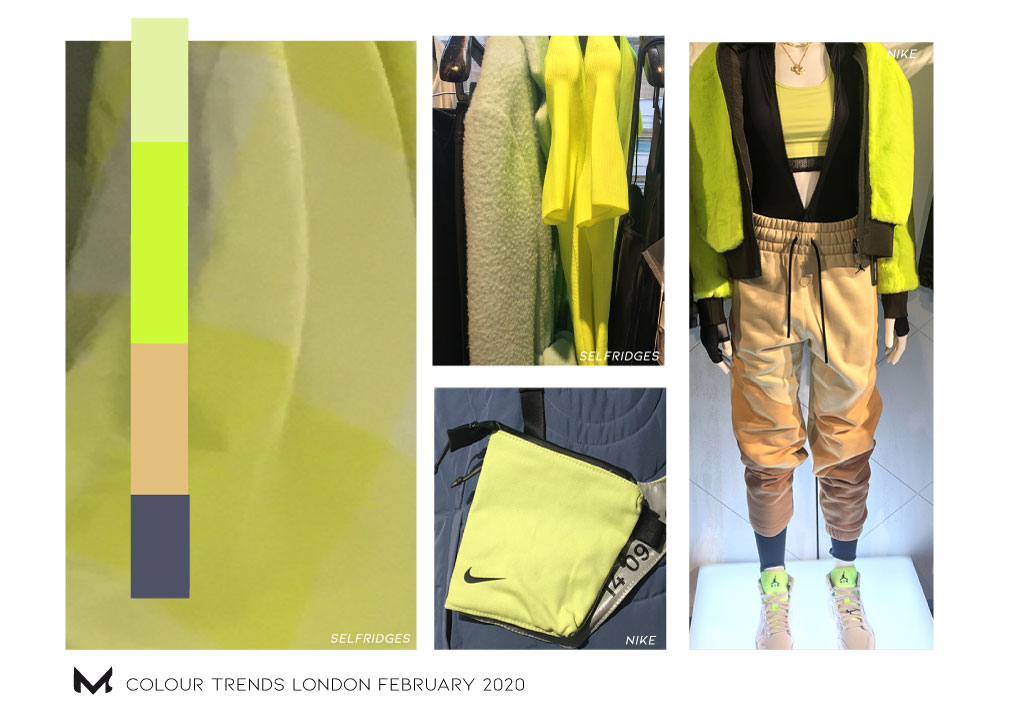 BRASS  | OFF-WHITE  | SKY BLUE | CLASSIC BLUE |  LIGHT ORANGE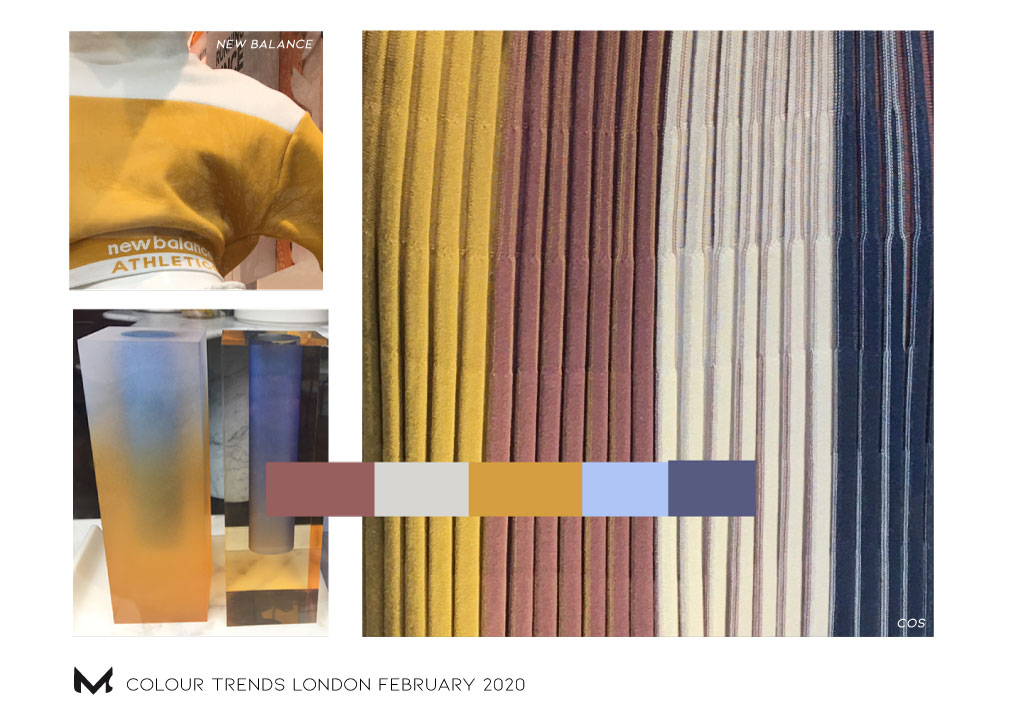 This might also be inspiring for you:
Colour mood of the month 10/19
Colour mood of the month 09/19
Trends of Premier Vision A/W 20/21
10 must know trends for functional fabrics S/S 2021
Textile prints S/S 2020 Outdoor by ISPO
Functional fabric trends for activewear A/W 20/21
How your collection 2020 gets cooler – News from Performance Days
Stay one step ahead and g

et your free dose of inspiration.

Want to be the first to hear about my new trend reports, design inspirations and trendbooks? Sign up for my newsletter to be in the know about activewear.