ALL YOU NEED TO KNOW ABOUT MOTORCYCLE APPAREL 2019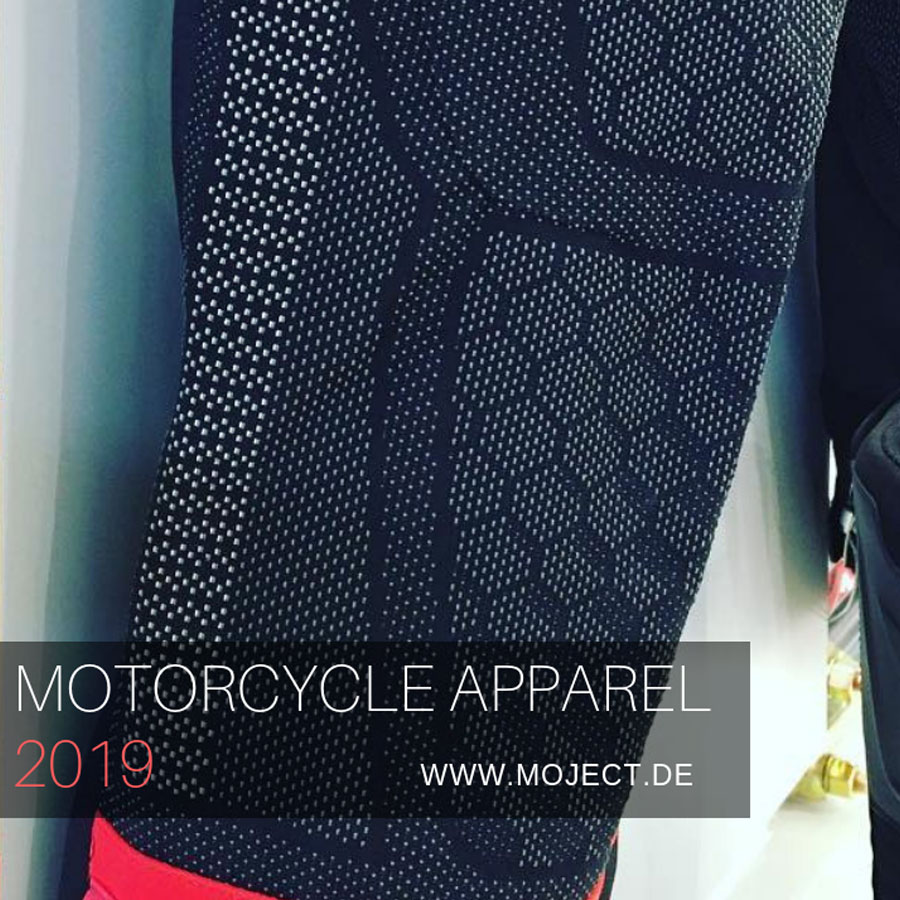 Trends motorcycle apparel 2019, Intermot show Cologne
Bikerwear has inspired all fashion and sports collections for more than ten years. The hybrid idea – zones of different functions within a piece of clothing – was already implemented in motorcycle clothing when nobody had heard of it before.
Nevertheless, the image of the scene has not been as hip and stylish as that of many other sports. Everything has been different since the custom bike movement: successfully introduced at Intermot Show 2016, there was a separate hall again last week at the Cologne trade fair for motorcycles and accessories: exotic custom bike conversions, barber shops and 50s styles created a unique vintage ambience in contrast to the technology-oriented halls.
This article deals with the growing urban area and the trends of motorbike apparel 2019. 
Urbanwear
Jeansstyles, check shirts and waxed jackets are the base of custom bike style. Sometimes to be found with or without protectors. In addition suitable T-shirts with vintage print and helmets as well as accessories. The increased interest in the urban area is also prompting other suppliers to expand this direction. The company MODEKA e.g. (see above left) has extended its collection by functional sweathoodies, jeans and waxed fieldjackets very positively, all motorbike suitable with protectors and Kevlar lining.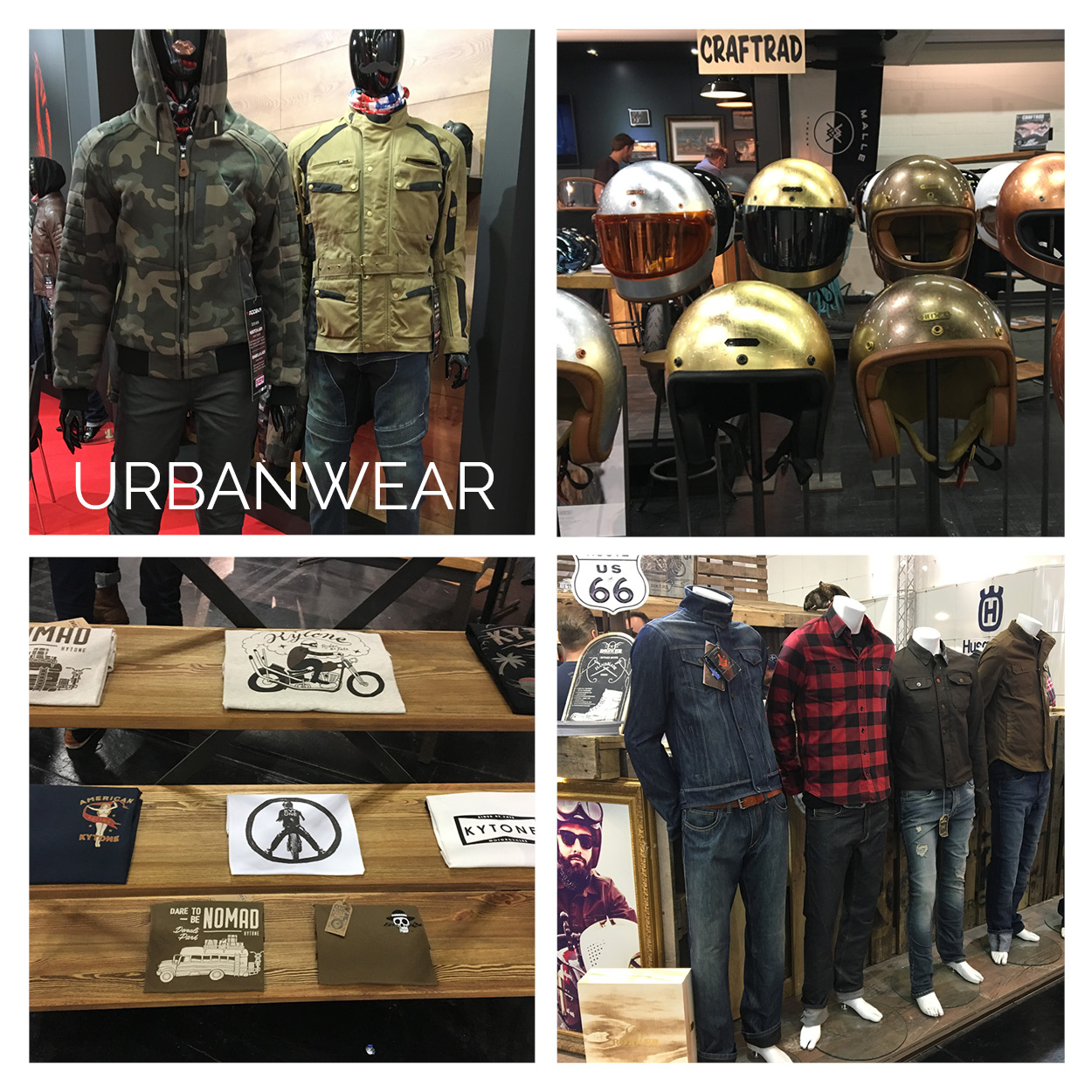 City-Camo
Textile jackets in olive and urban design can be found in many collections. Camouflage prints are newly and modernly interpreted for the city look or even motocross clothing. Learn more about the camouflage trend here >>>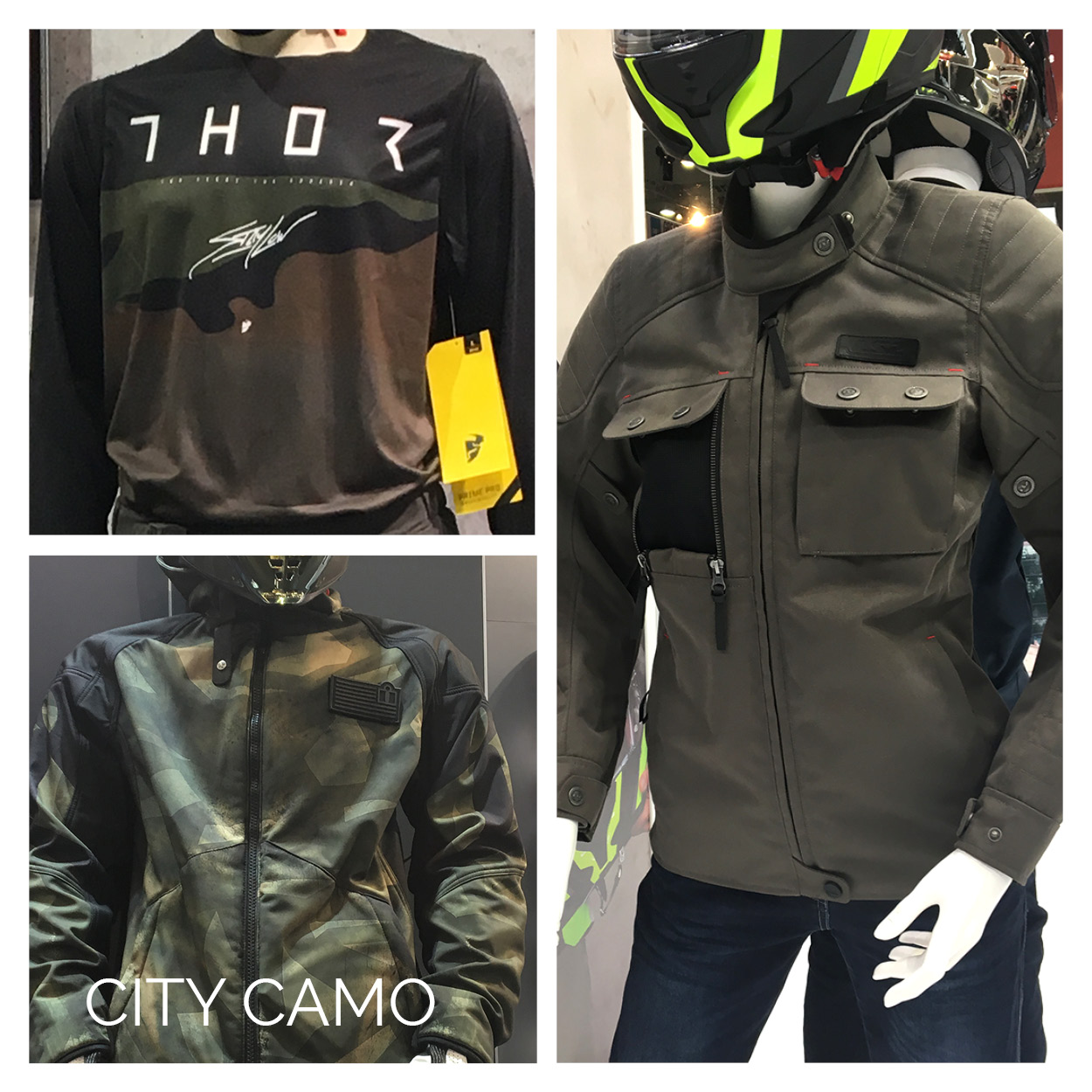 Innovation
The Italian brand DAINESE presents for 2019 at the fair exclusively styles with the D-Air system, clothing equipped with airbag. The high-tech knees and elbow protectors with filigree honeycomb structures are particularly beautiful. The German Design Award Winner SOL shows a funny light motorcycle "PocketRocket" without superfluous attachments, made for urban traffic.
Designdetails
A trend of motorcycle clothing 2019 and to be found in many collections are fold-out ventilations in the chest area, backed with mesh. In the coming styles, colours are used more deliberately as an accent in certain places and are not evenly distributed. BMW also takes up the vintage idea as a modern interpreted leather jacket with vintage elements.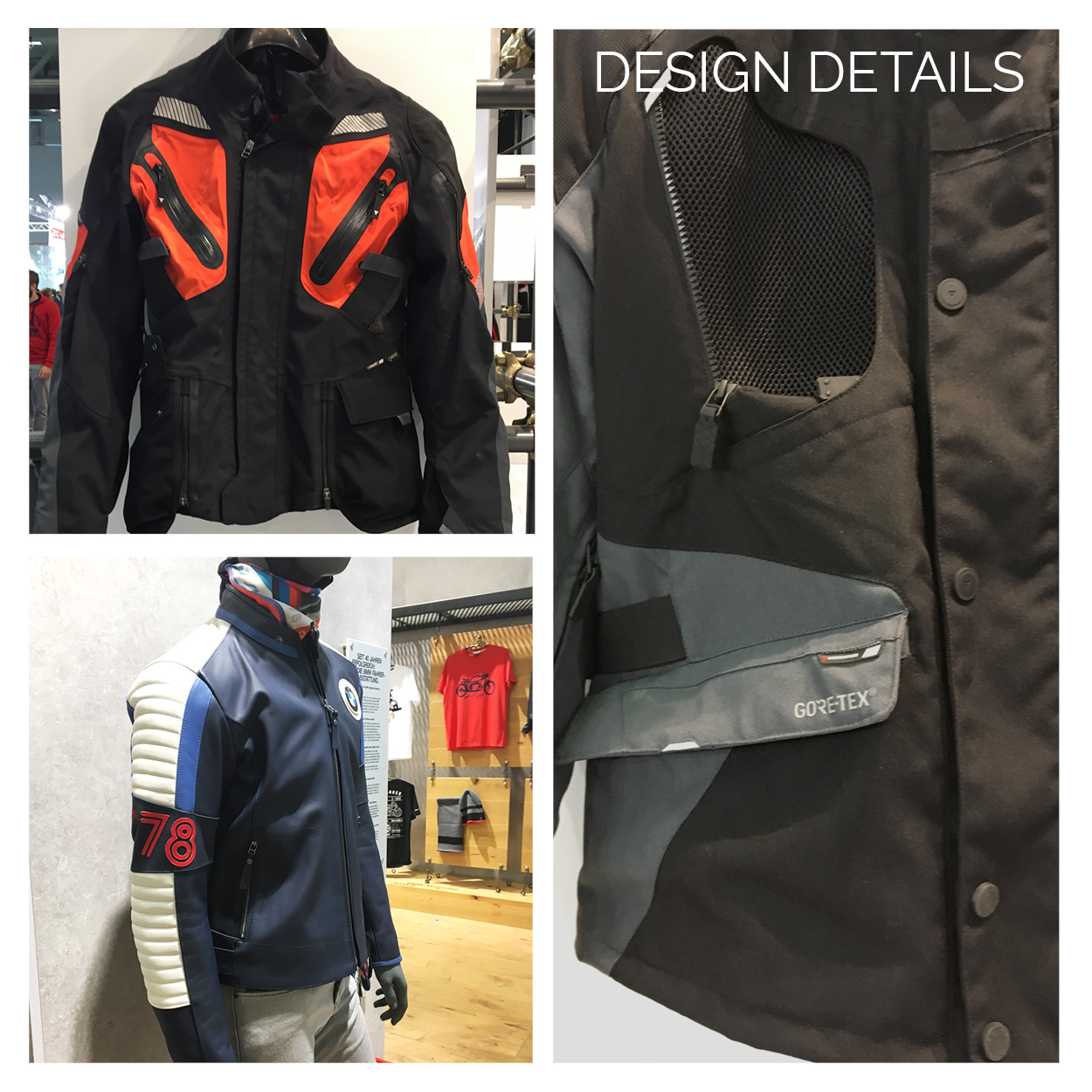 Cool Graphics
In addition to the usual colours, KTM presents Neo Mint, one of the colours for 2020. Graphics with serrations and angular geometric patterns are often found on accessories as well as clothing. 80s helmets with these decors will be reissued.
The Dutch brands MACNA and REVIT are known for their innovative design details. Their collections impress with fine or speckled gradients that stand out and create a unique selling point.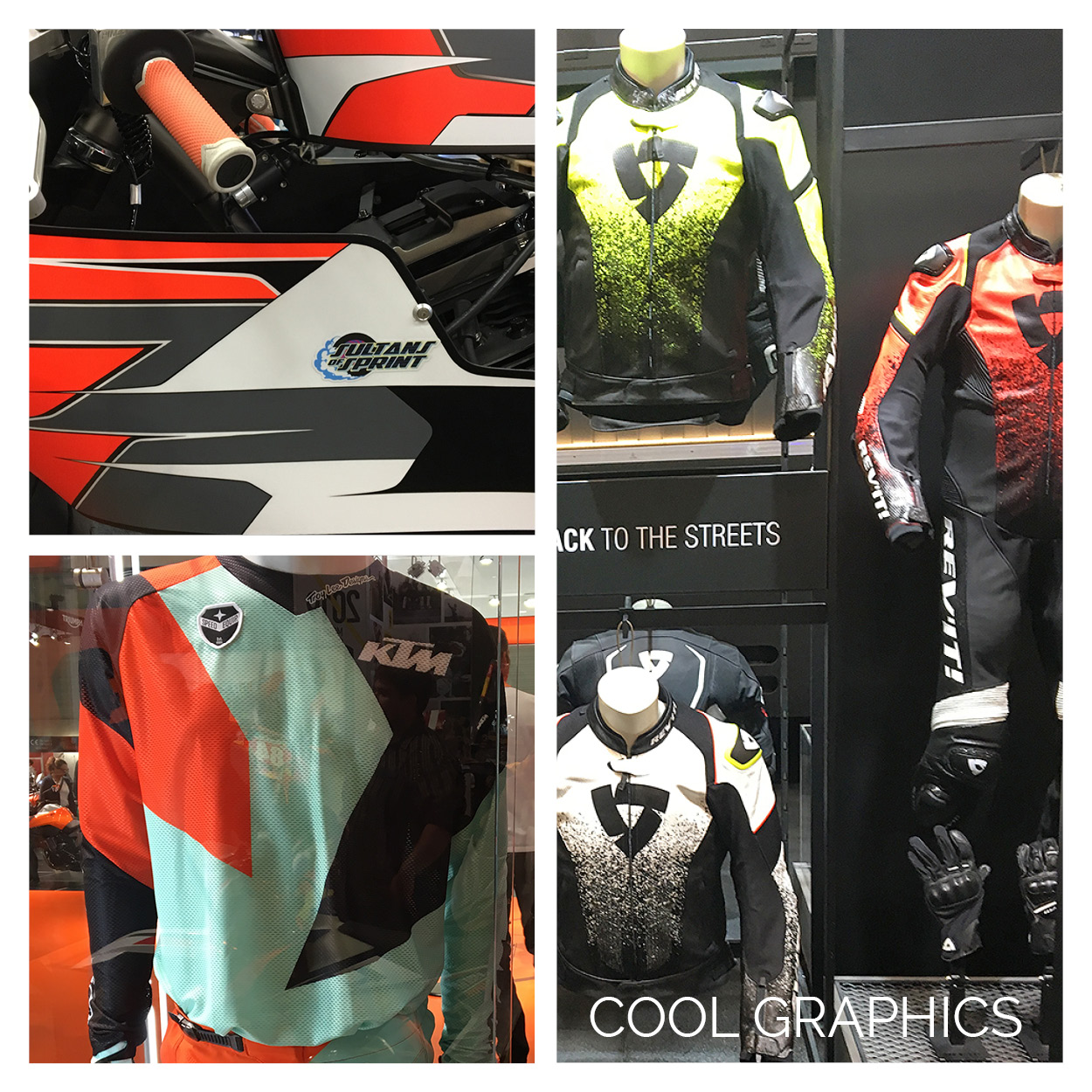 The trends of motorcycle apparel 2019 strongly reflect the desire for functional urban wear. Styles that can also be worn in everyday life without looking like motorcycles are on the increase and are equipped accordingly to ensure maximum safety for the motorcyclist.
Stay one step ahead and g

et your free dose of inspiration.

Want to be the first to hear about my new trend reports, design inspirations and trendbooks? Sign up for my newsletter to be in the know about activewear.