TRENDS OF PREMIER VISION A/W 20/21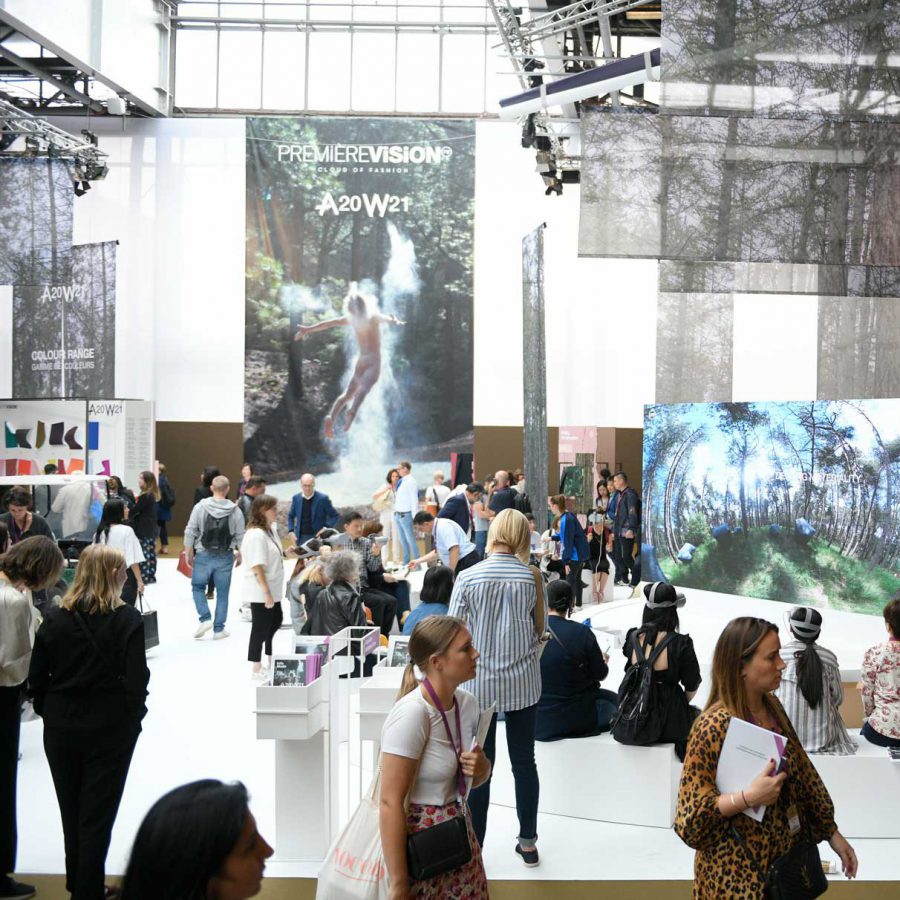 Photo by Francois Durand.
Trend summary A/W 20/21 Premier Vision Paris
MUTATION is the topic of the fair: new fabrics must be eco-responsible, innovative, attractive and abundant with interesting textures and surprising interplay of weights and handles.
Prints and accessories offer a world full of phantasy with extraordinary and vibrant surfaces to escape reality. The colour card offers many flesh tones beside grey pastels and neutral dark tones.
1. PV COLOURS A/W 20/21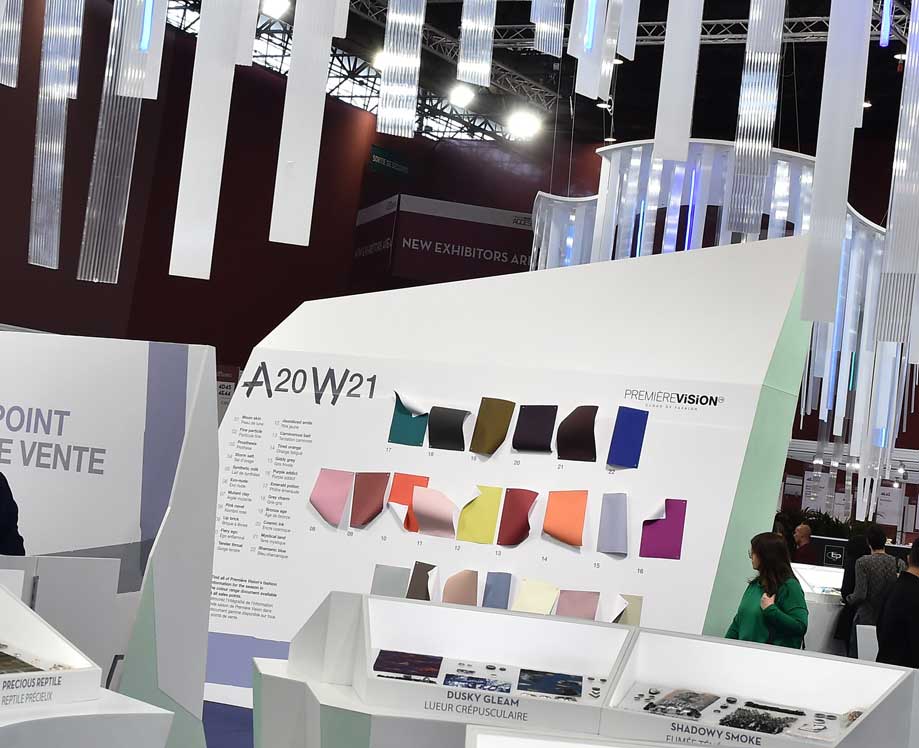 Photo: Carole des Heulles
2. PRINTS & FABRICS
Handdrawn flowers & patterns | Metallics & iridescent fabrics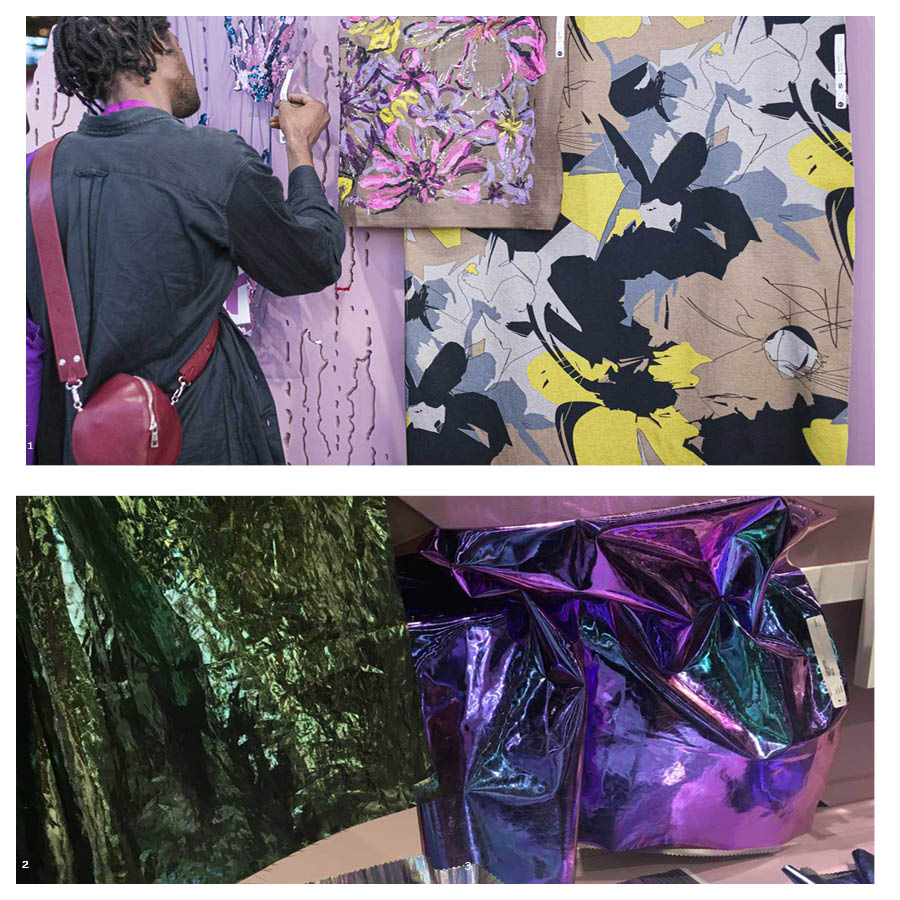 Photos: 1. Alex Gallosi  2. Christine Sweers
Marbled | Modern camo & forest prints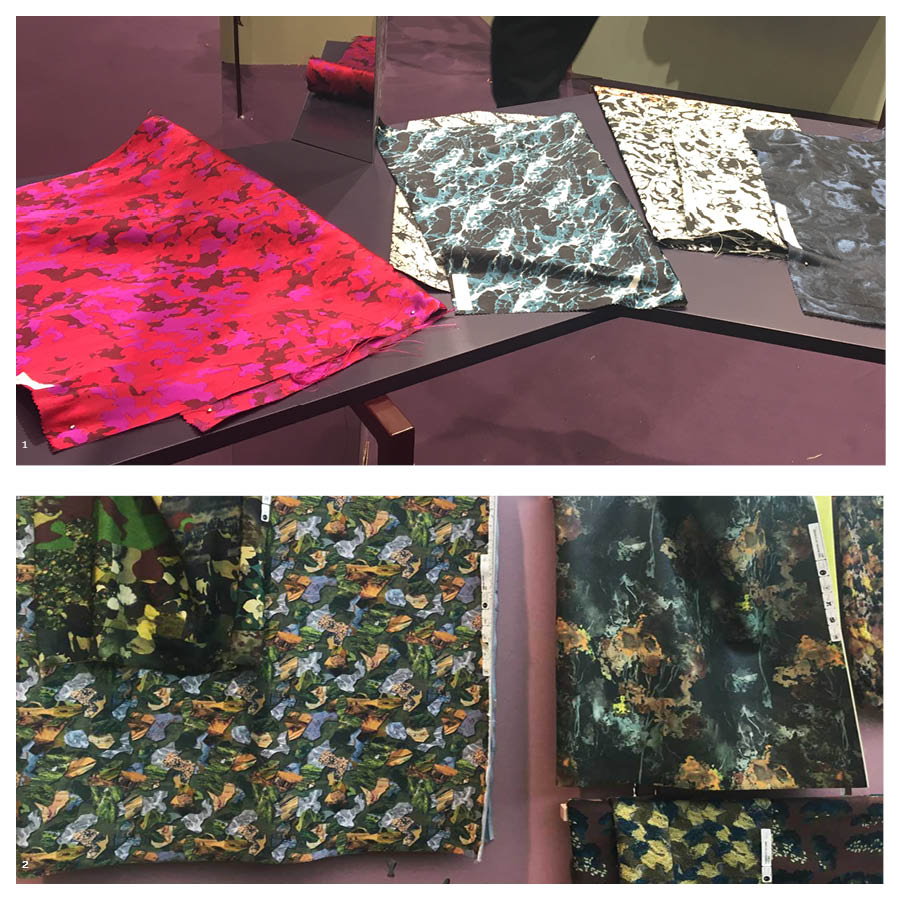 Photos: 1.+ 2. Christine Sweers
LUXURY INK PATTERNS | COSY FLEECE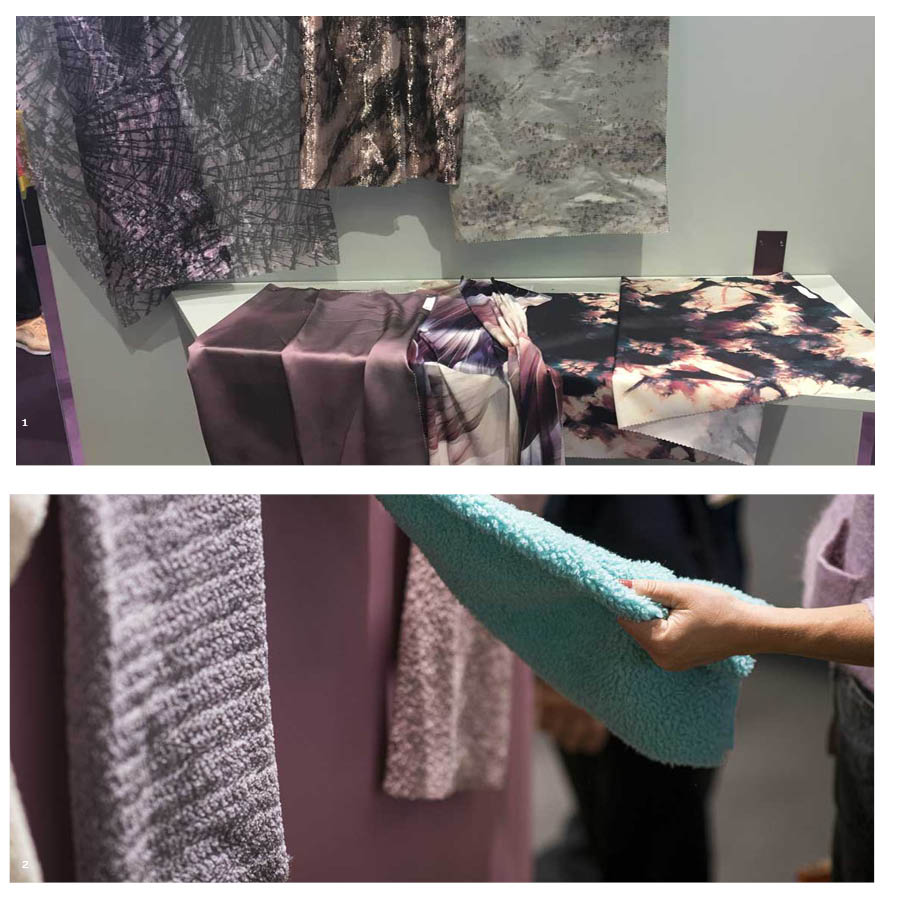 Photos: 1. Christine Sweers 2. Alex Gallosi
DYNAMIC KNITWEAR | BRIGHT ABSTRACTS | MULTICOLOURED YARNS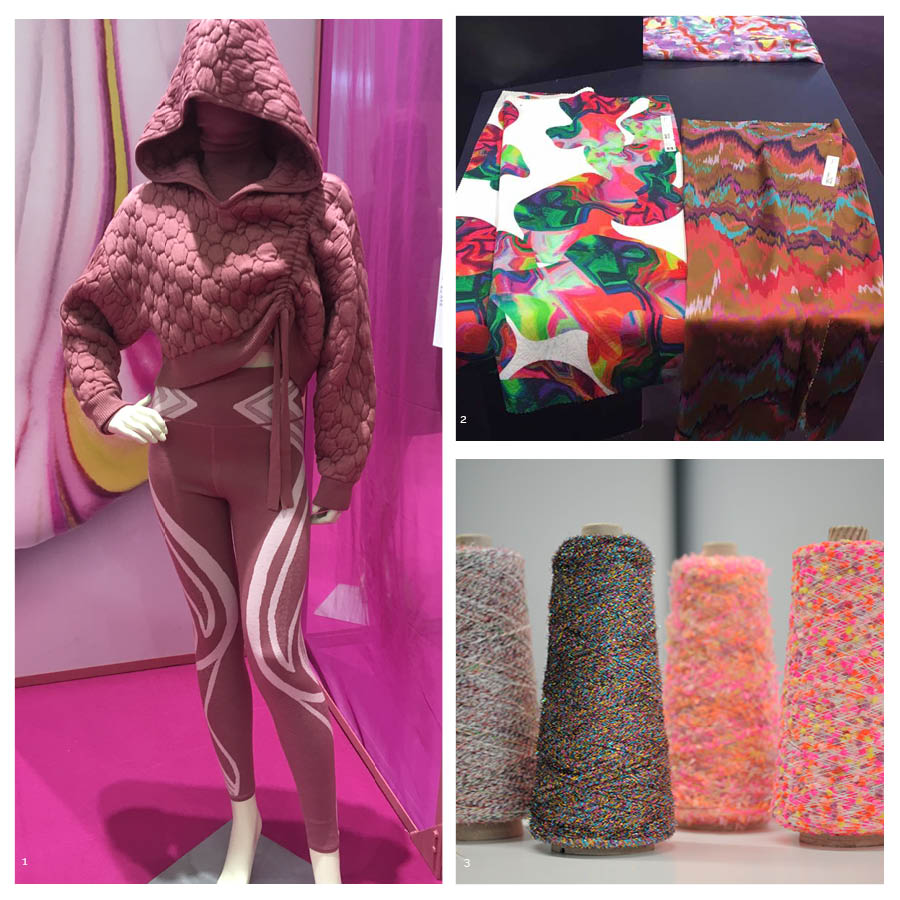 Photos: 1 +2. Christine Sweers 3. Stéphane Kossmann
3.  Beyond Spacer by MACKENT Group
I was thrilled by the elegant but technical, female styles made of  "Beyond Spacer" by Mackent Group. The high fashion knitted fabric is unique in its appearance, handfeel and wearing comfort offering visual effects and multi-dimensional structures to 3D simulation looks. It can be dyed and printed in many ways and offers nearly unlimited creative possibilities. Learn more here >>>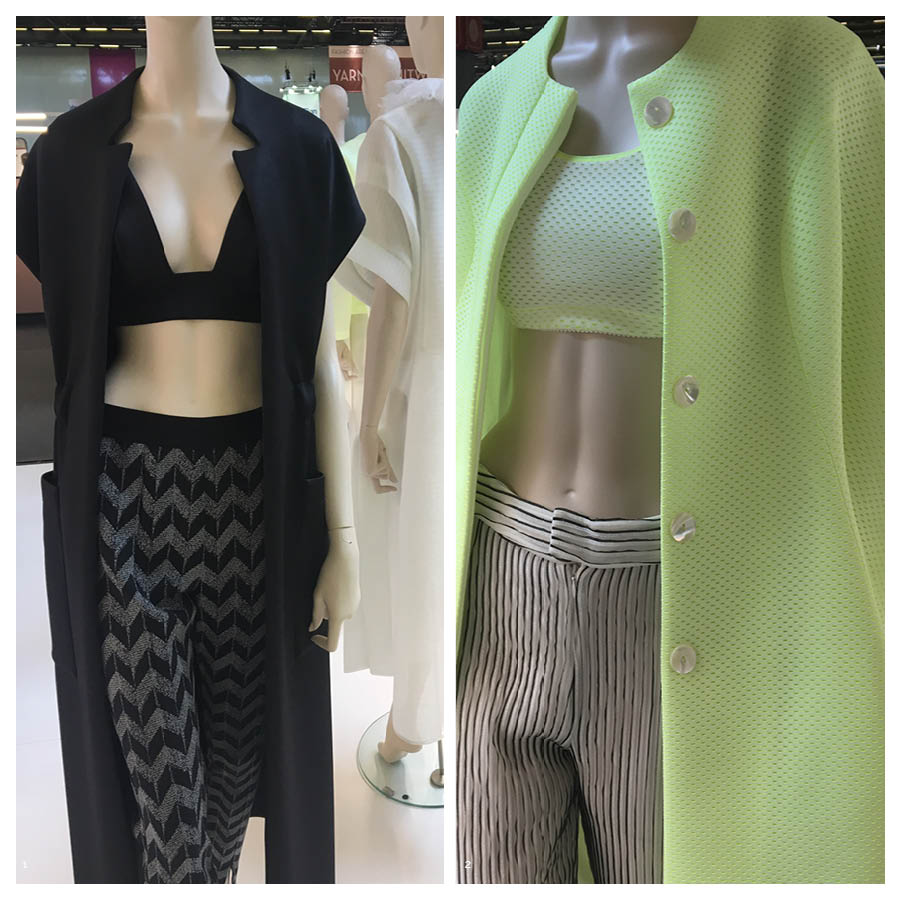 Photos: 1. +2. Christine Sweers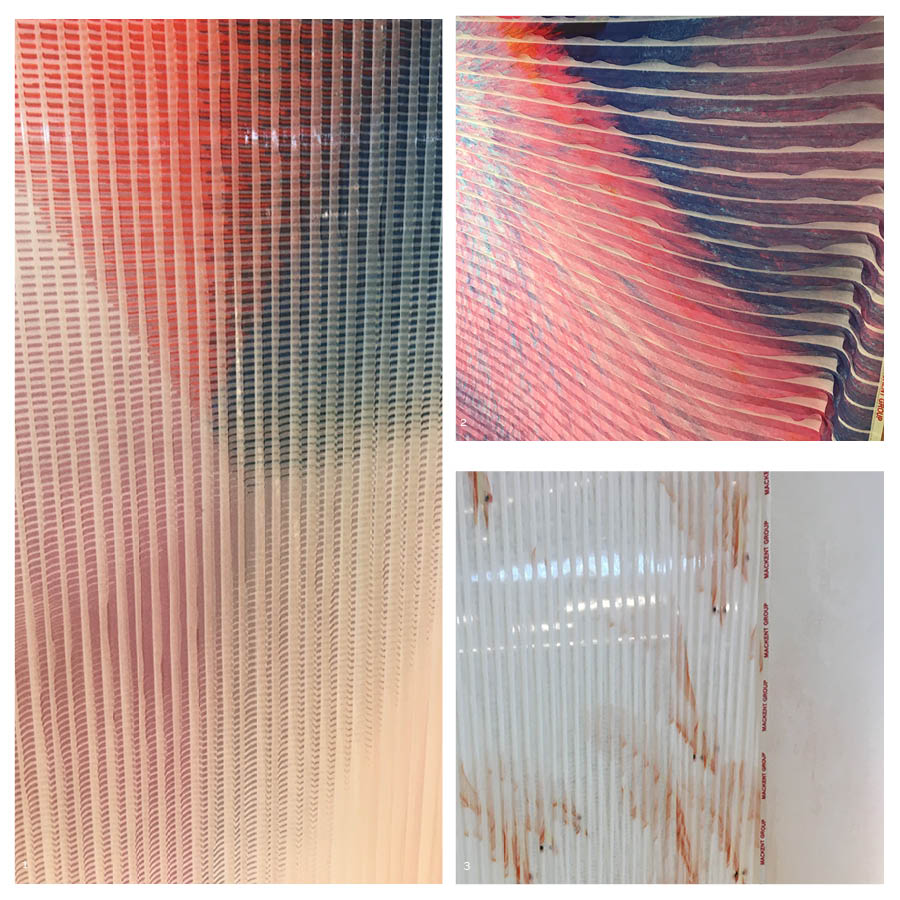 Photos: 1, 2 +3. Christine Sweers
This might also be inspiring for you:
Colour mood of the month 10/19
Colour mood of the month 09/19
Trends of Premier Vision A/W 20/21
10 must know trends for functional fabrics S/S 2021
Textile prints S/S 2020 Outdoor by ISPO
Functional fabric trends for activewear A/W 20/21
How your collection 2020 gets cooler – News from Performance Days
Stay one step ahead and g

et your free dose of inspiration.

Want to be the first to hear about my new trend reports, design inspirations and trendbooks? Sign up for my newsletter to be in the know about activewear.