UNEXPLORED SPACES
COLOUR A/W 23/24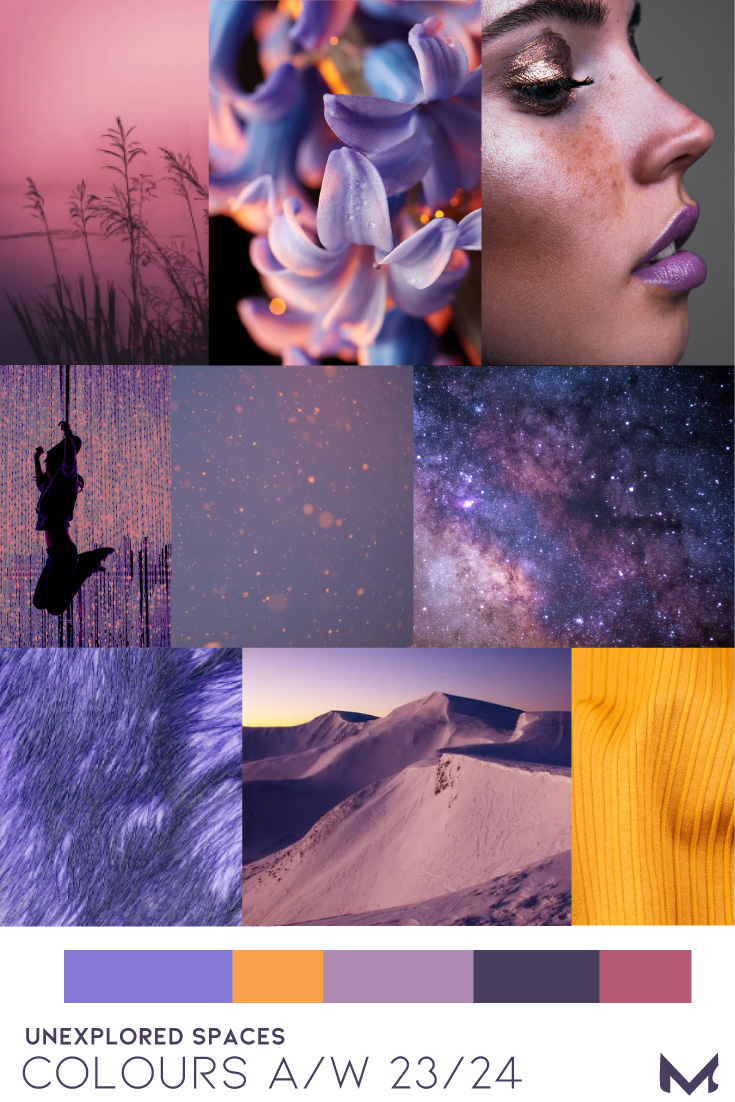 COLOUR TREND A/W 23/24
My first colour moodboard of season A/W 23/24: Inspired by a longing for the unknown, the discovery of new spaces and the influence of digital realities on real life aesthetic.
 KEY COLOURS A/W 23/24
I selected blue purple and lavender tones from digital light, combined with dusty red and a splash of apricot.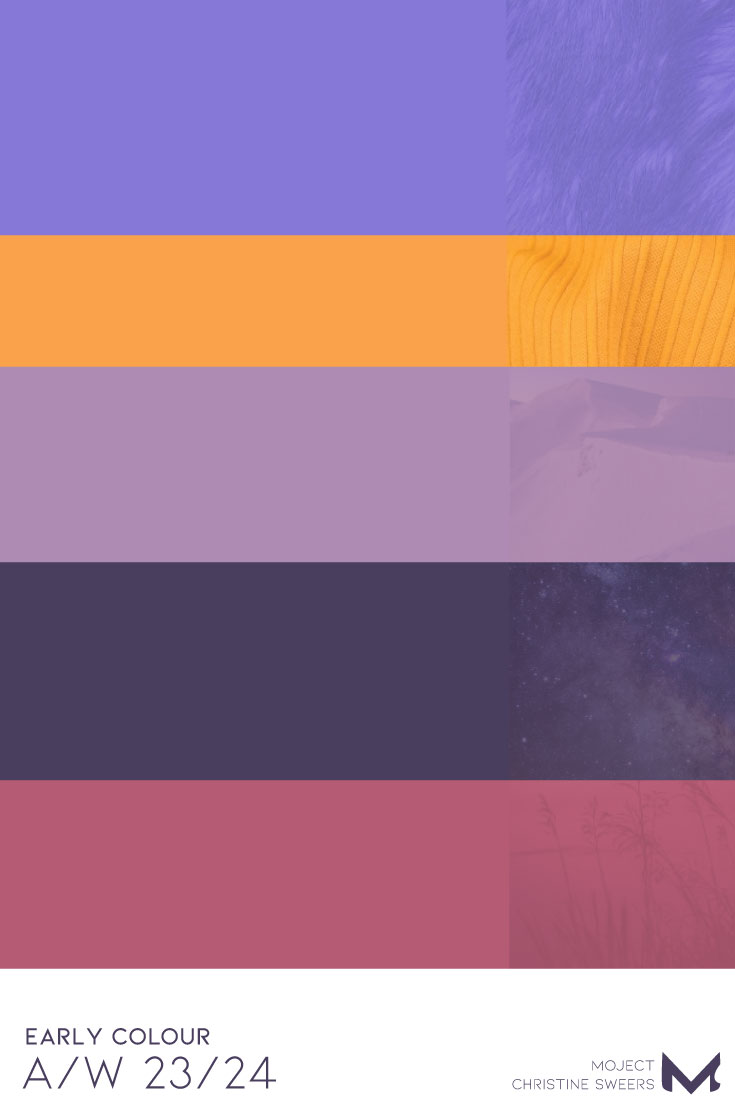 COLOUR COMBINATIONS
See here the possibilities to combine for sports categories as outdoor, running or fitness.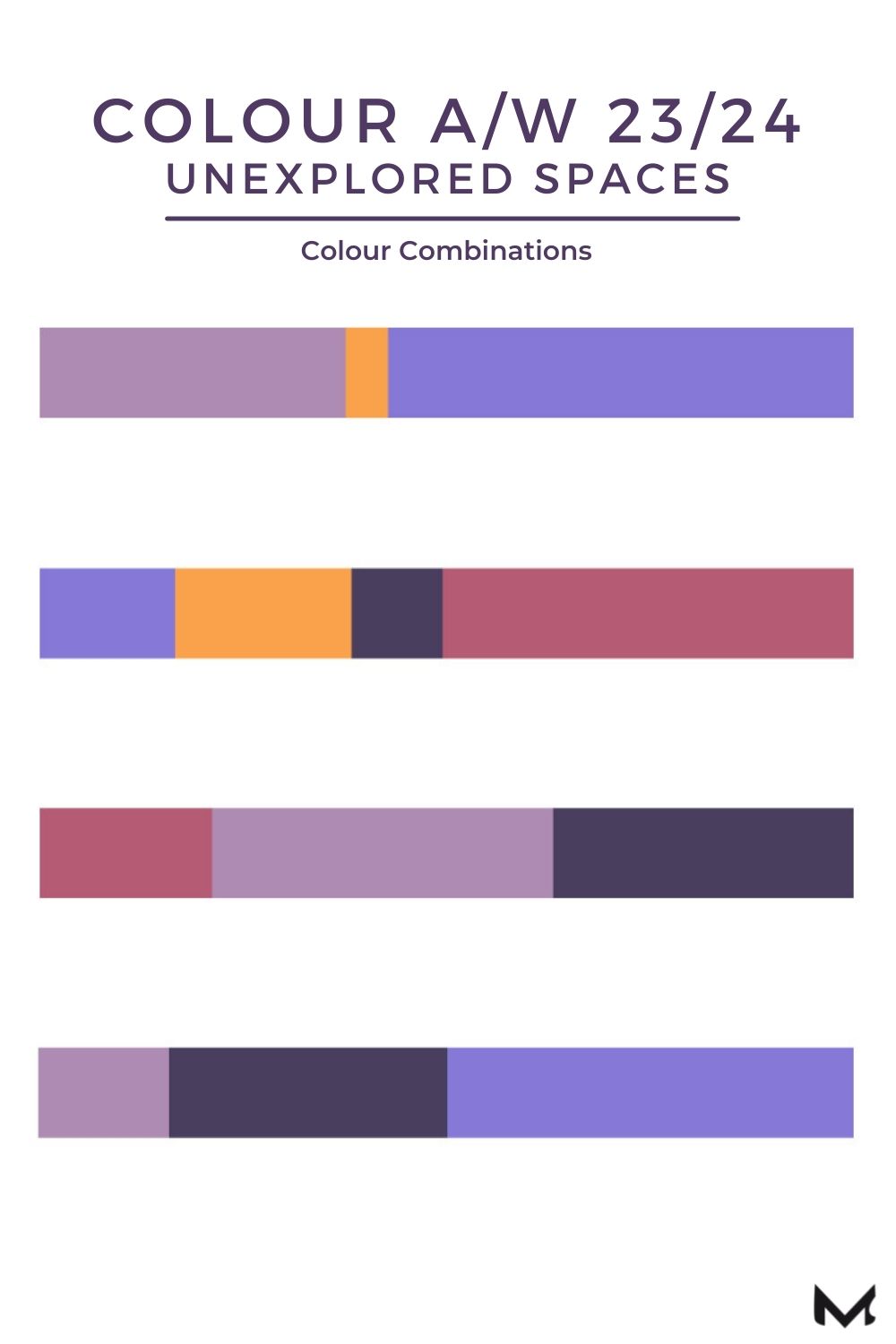 GET YOUR FREE PREVIEW HERE
Join my community and save your free demo version of my Active Trend Magazine A/W 23/24. As part of my mailing list you receive appr. 2-3 times a month inspirational news and trends for active fashion.
THIS MIGHT ALSO BE INTERESTING FOR YOU: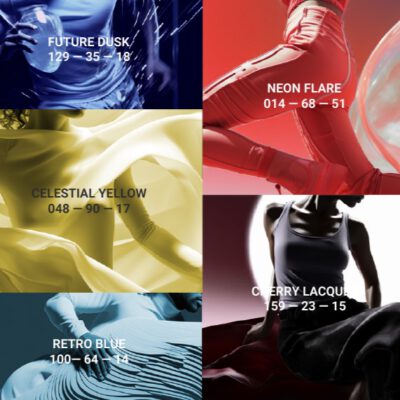 WGSN feat. COLORO Trendfarben H/W 25/26 November 10, 2023Trendfarben für H/W 25/26 by WGSN feat....
mehr lesen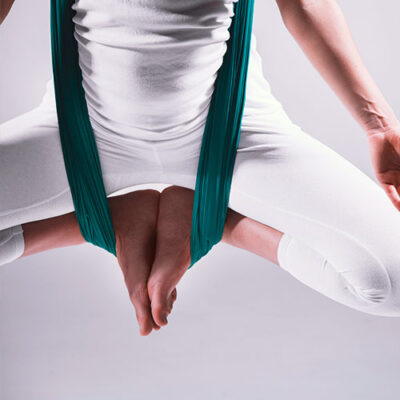 Sportbekleidung der Zukunft: Trendsportarten 2023 01.Oktober 2023Neue Impulse für Sportswear:...
mehr lesen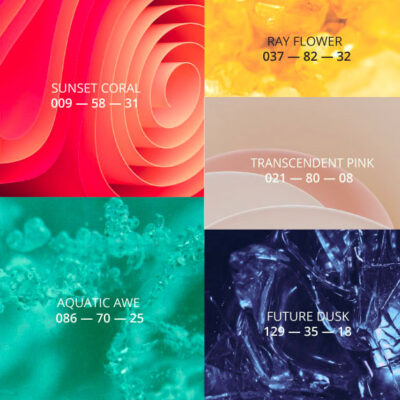 WGSN + COLORO  Farbtrends F/S 25  July 17, 2023Farbtrends F/S 2025 von WGSN und COLORO ...
mehr lesen