COLORO + WGSN KEY COLORS S/S 2023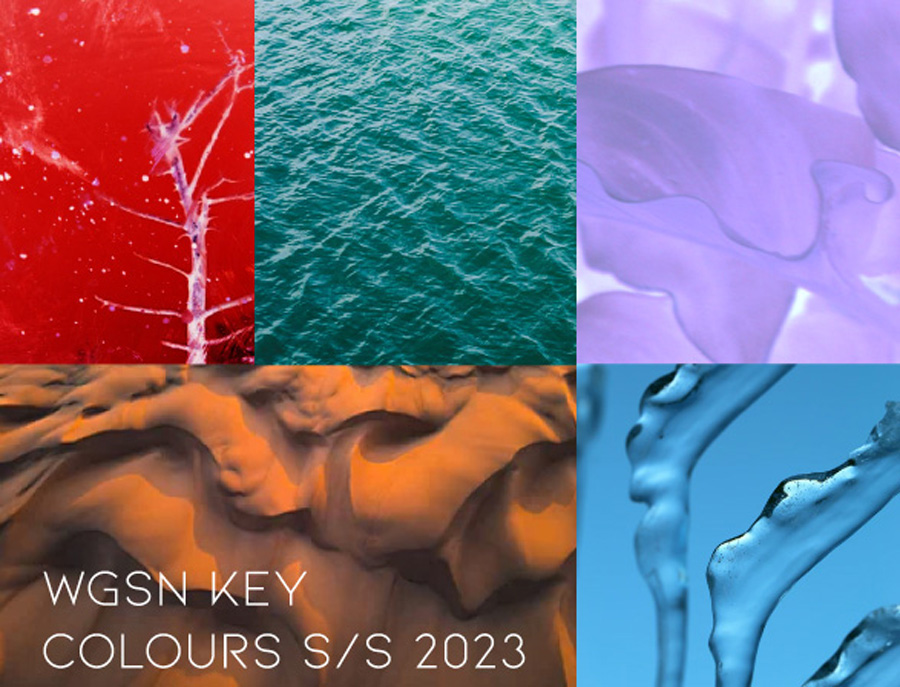 DISCOVER THE 5 WGSN COLOURS S/S 2023
Each season, WGSN selects five colors that will be crucial for the fashion industry.
The colours Spring/Summer 2023 reflect the new world after uncertainty, restrictions, missing freedom. They express "optimism, hope, stability and balance."
As online and off-line experiences are melting more and more together, DIGITAL LAVENDER is dedicated as COLOUR OF THE YEAR 2023.
Learn more about the meaning of the colours here >>>
Are you looking for the new trend colors Summer S/S 23?
In my new ACTIVE TREND MAGAZINE S/S 2023 I show you selected color directions, combinations and how to use them for specific sports categories. Get now your dose of inspiration here.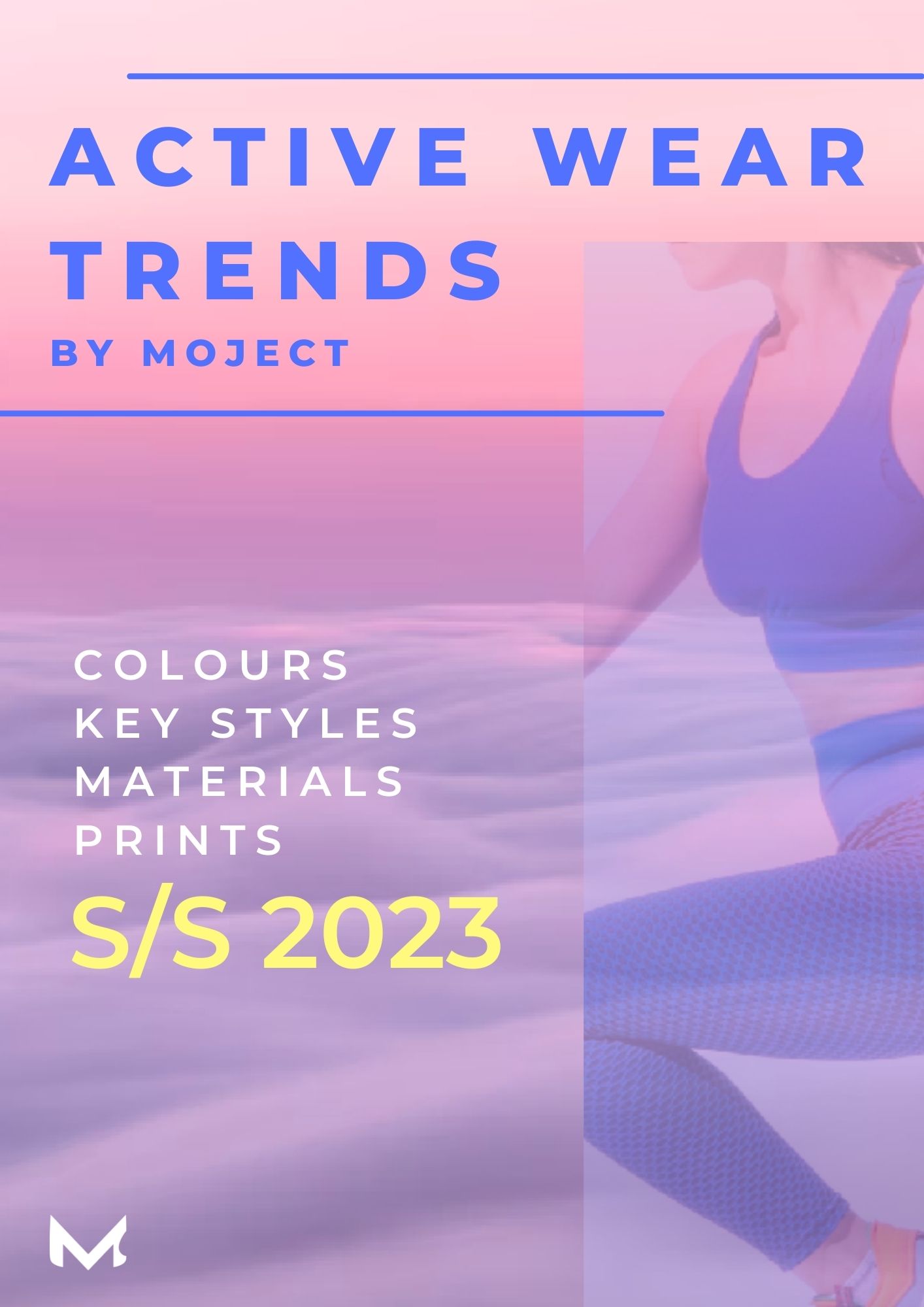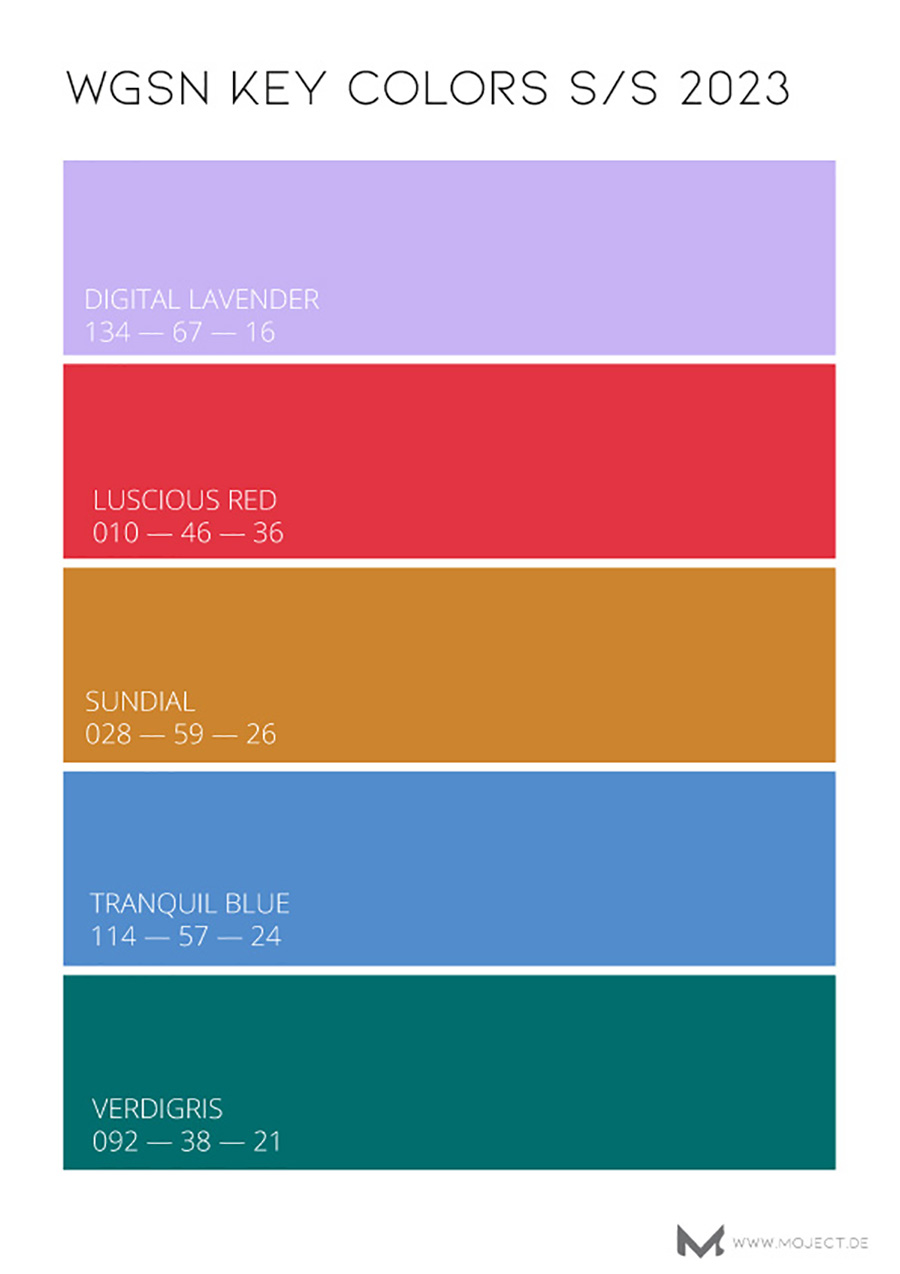 The WGSN colors are translated by the COLORO color system.
This system works totally different than PANTONE: it`s is an intelligent, logical system with 3,500 colors, each with a unique seven-digit code. The first three numbers represent the hue, the second two represent the lightness, and the last two represent the chroma value.
Interested in trends and design directions for S/S 23?
Get here your free preview!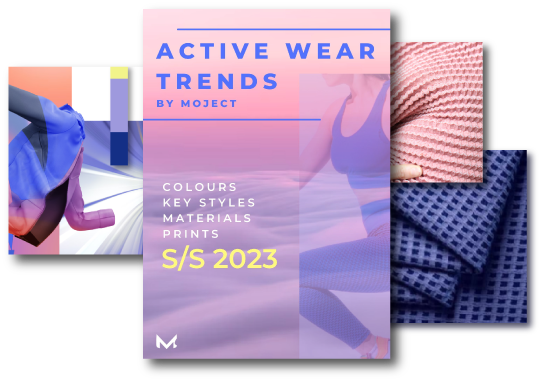 Join my community and save your free demo version of my Active Trend Magazine S/S 2023. As part of my mailing list you receive appr. two times a month inspirational news and trends for active fashion.
Are you looking for the new trend colours for Summer S/S 23?
In my new
 

ACTIVE TREND MAGAZINE S/S 2023

 

I show you which colours are hot for sports.  EARLY BIRD: Get your PRESALE price here.

The ACTIVE TREND MAGAZINE S/S 2023 will be released shortly.