"COSMIC VIBES"
COLOUR MOOD OF THE MONTH 08/20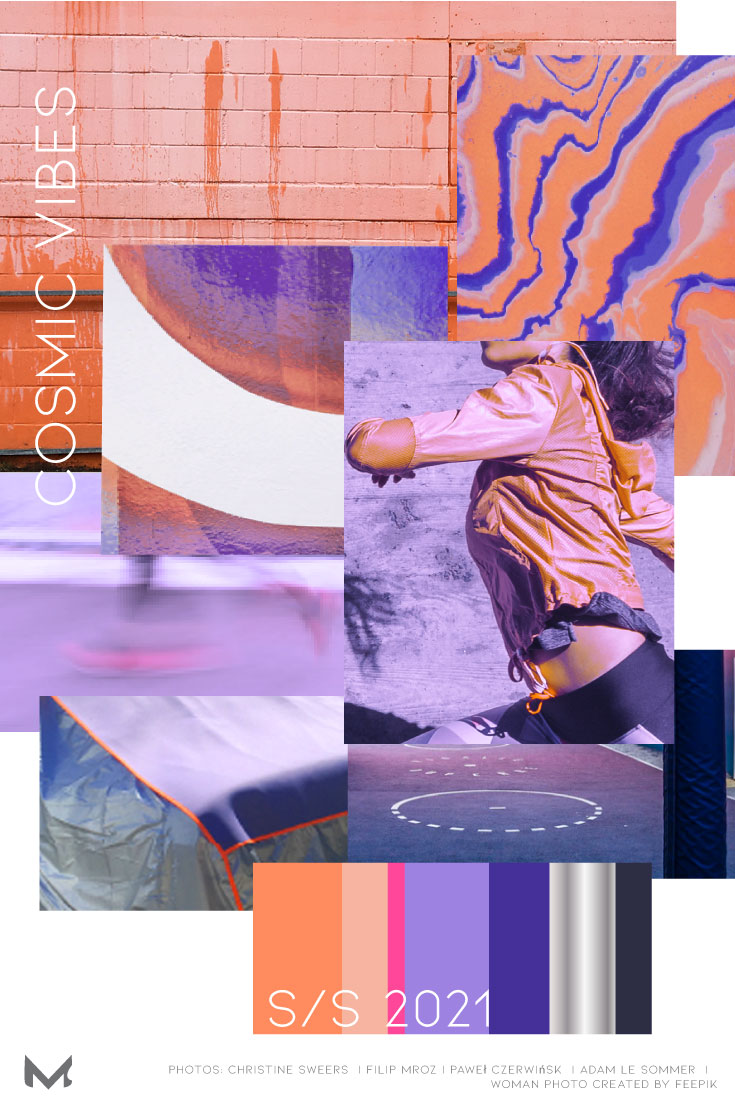 Lavender is a trend colour for fashion right now. Inspired by an orange wall and the light play of a silver car cover I created this moodboard for active sports as running, cycling or fitness.
There are many possibilities to combine these colours – each combination has a different effect, can look playful, vibrant or almost elegant.
Get here your free monthly inspiration
​In my trendletter I inform you about latest news and trends for activewear.