PERFORMANCE DAYS APRIL 2020 
INSPIRED BY NATURE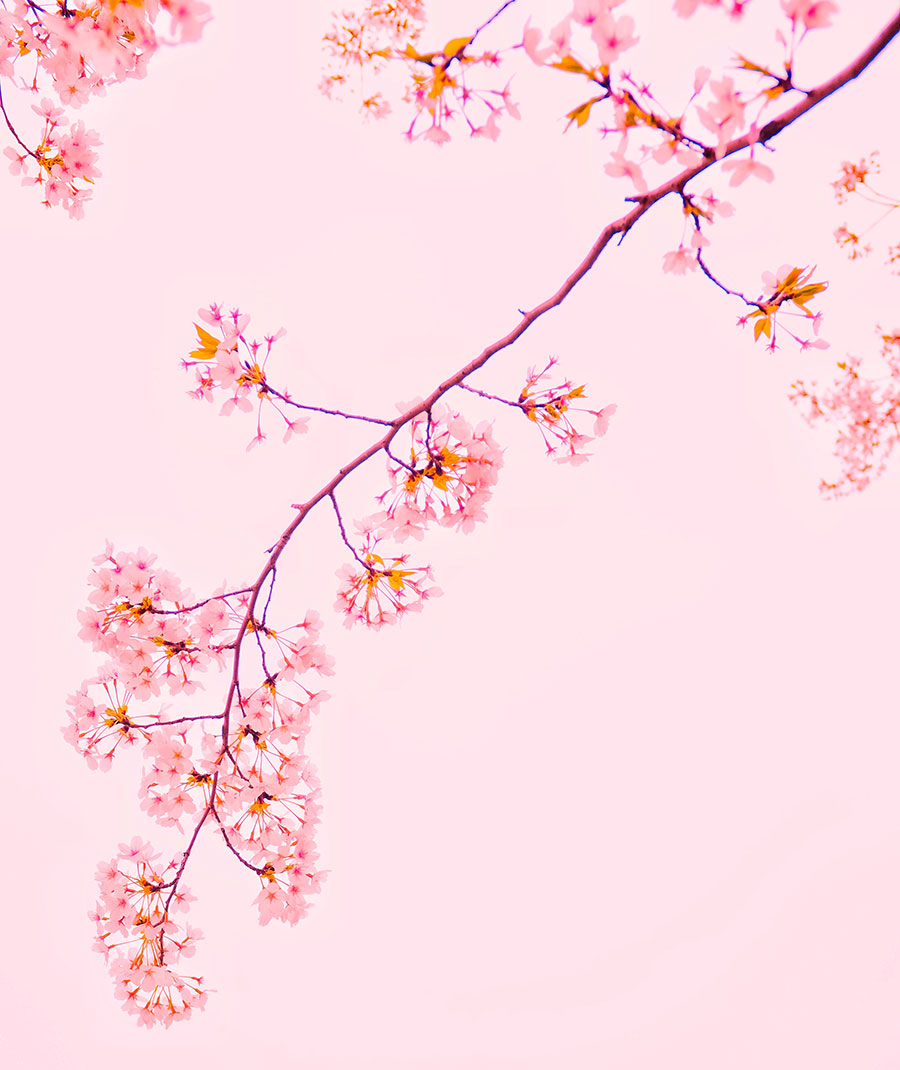 THE PERFORMANCE OF PLANT FIBRES:
How plant fibres perform inside functional fabrics?
n April I had the wonderful chance to be part of the digital version of  PERFORMANCE DAYS with the focus topic "INSPIRED BY NATURE" .
In my expert talk webinar "How plants influence function and fashion"  at I talk about:
the performance and function of plants inside fabrics
the beautiful effects of innovative botanical dyes
insights into fabric suppliers and brands who are using plants for their collections
plants and flowers as a source of inspiration in surfaces and prints.
WHY NATURAL FIBERS BECOME MORE AND MORE IMPORTANT FOR FUNCTIONAL FABRICS ?
We are all interested in sustainable products.
Natural fibres are mostly biodegradable and they bring positive performance effects. In synthetic fibres additional treatments are necessary to achieve these properties. So what are the properties of natural fibres? They are sustainable, biodegradable and full of positive performance as:
WHAT KIND OF NATURAL FIBRES WE KNOW INSIDE FABRICS?

bio-based man-made fibres
organic-&mineral-based ingredients
Most of natural fibres are inside the list. This very useful matrix and more explanations you can find on the PERFORMANCE DAYS website >>>here.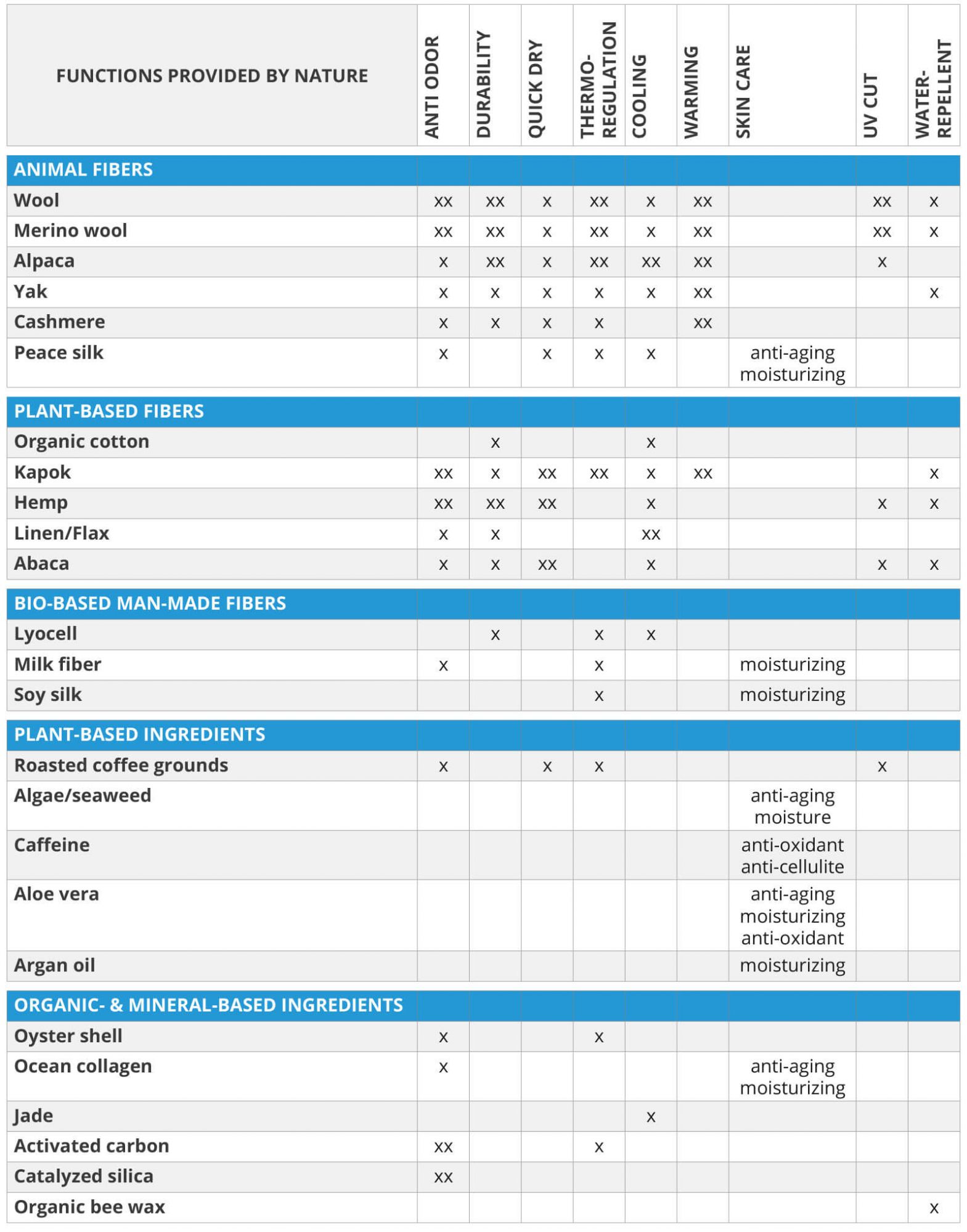 Plant fibres with amazing properties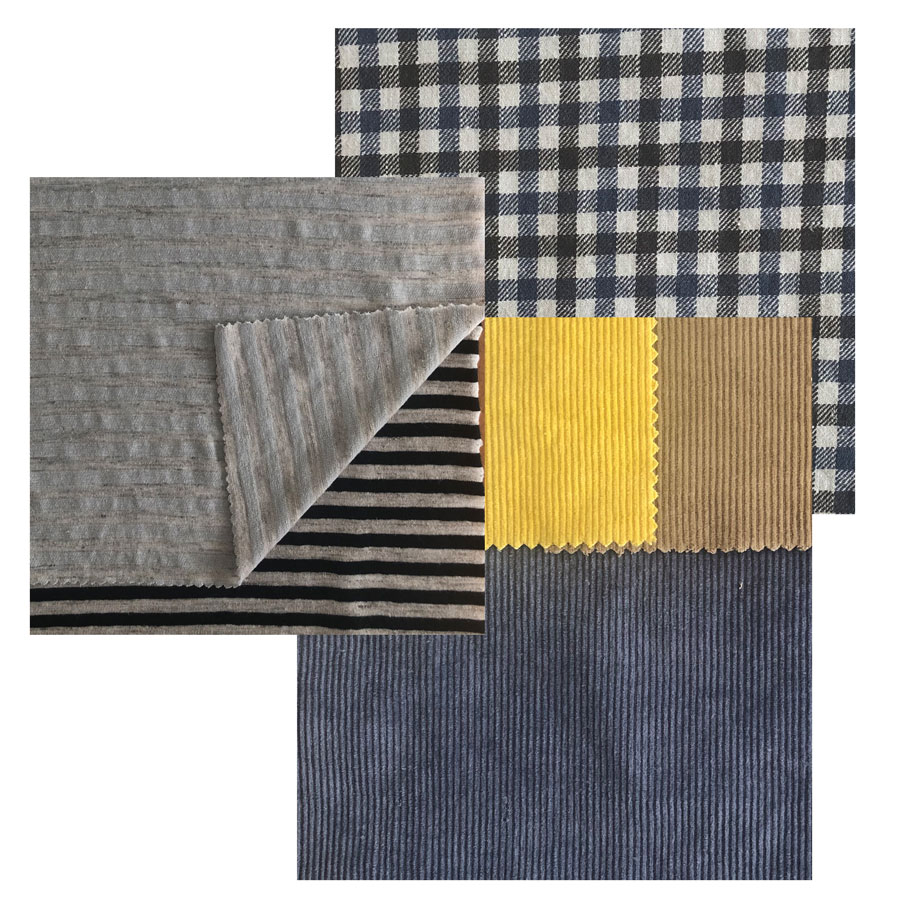 1. HEMP
antimicrobial : as little as 15% hemp combined with a neutral material like polyester will kill 99.9% of present staph bacteria
thermo conductive for a cool feeling on skin
resistant from degradation of sun and salt water
naturally water repellant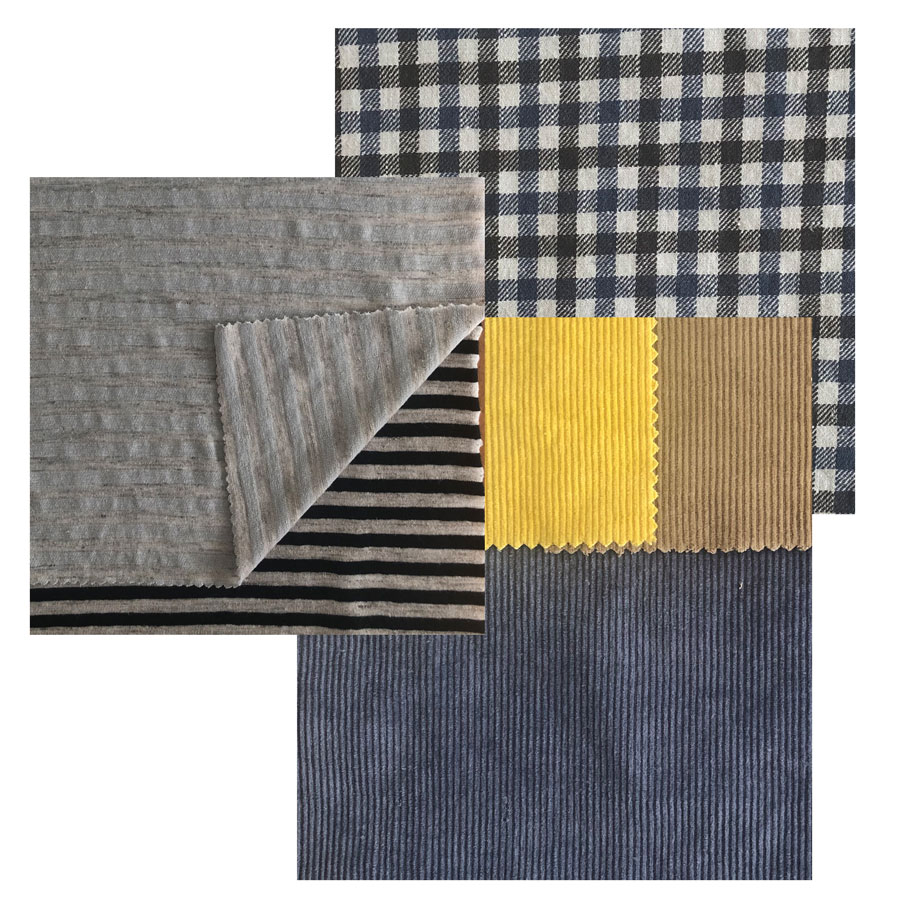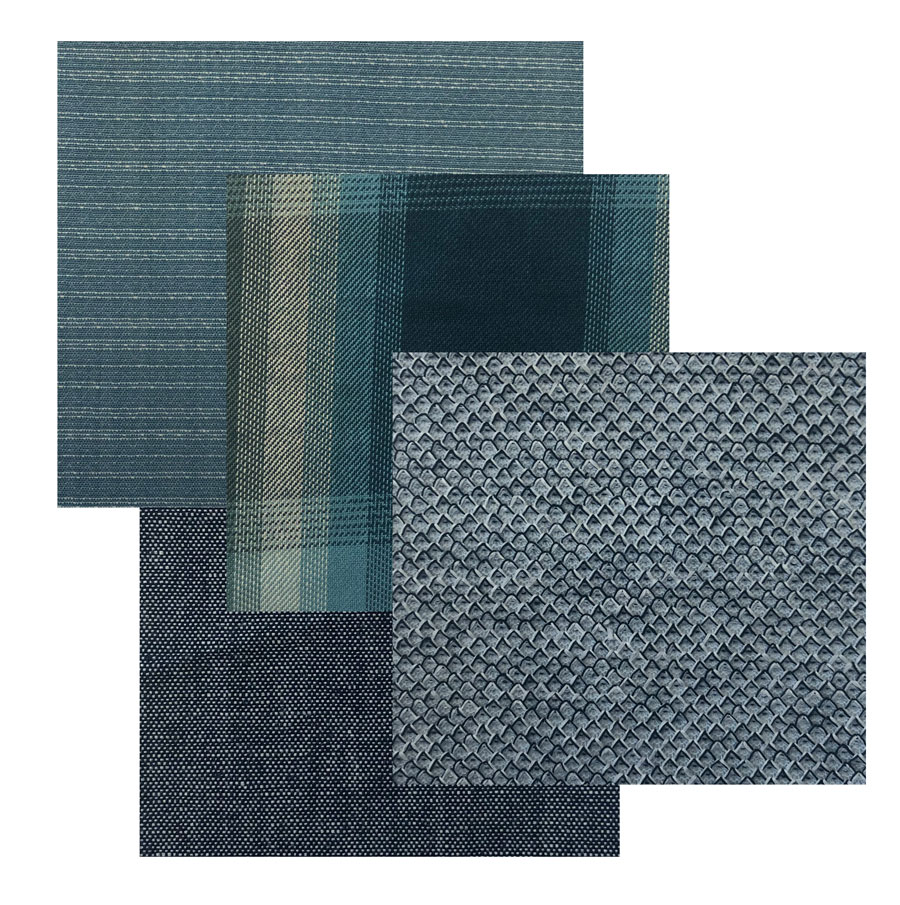 2.ABAKA (paper-yarn)
This leaf fibre comes from a tree of the banana family.
natural moisture management
Click on link for company info. 
3. ALGAE

only needs light, carbon
dioxide and water
lightness: algae-based foam is used for performance footwear
You can use algae to produce ink as well. The print of this VOLLEBAK-T-Shirt is made from algae ink.
Click on link to learn more about the algae T-Shirt which is made of linen and lyocell from pulped eucalyptus and beech.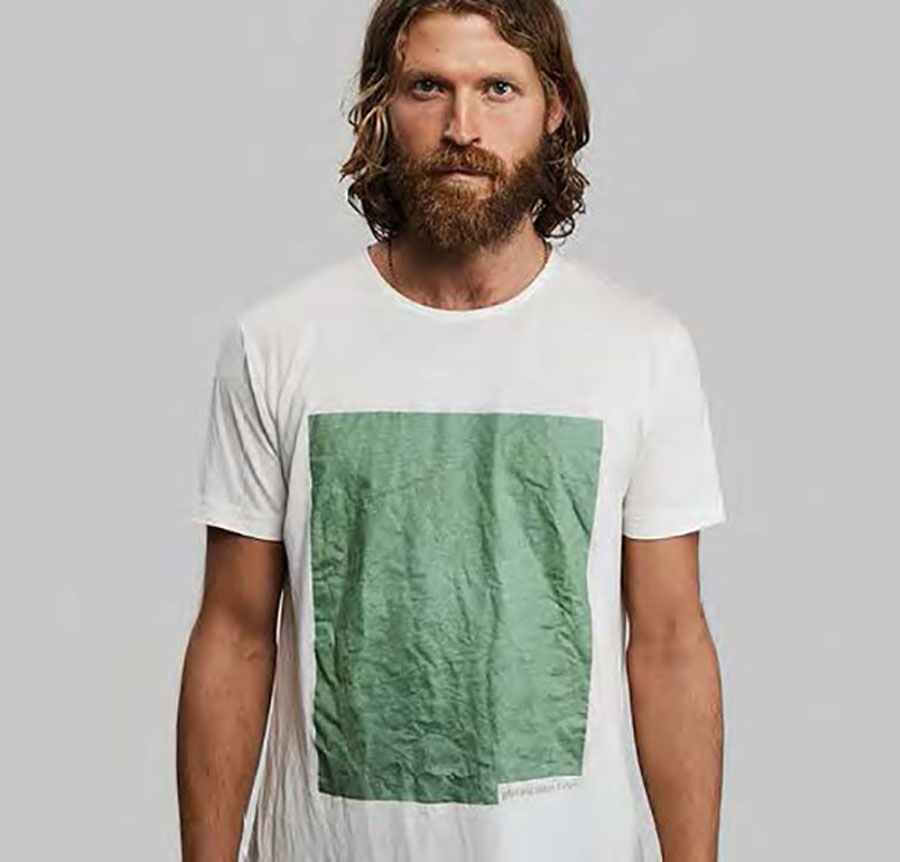 WILD FLOWERS AS INSULATION
I didn´t know that before, it`s possible to use flowers as thermal insulation.
The scientists of the brand PANGAIA works 10 years on this innovation called FLWRDWN™ .
The idea is to use natural wild flowers as vegan altenative to goose and duck downs for puffer coats and jackets.
Flowers in combination with an aerogel and biopolymer creates a durable thermal insulation material which is fully biodegradable.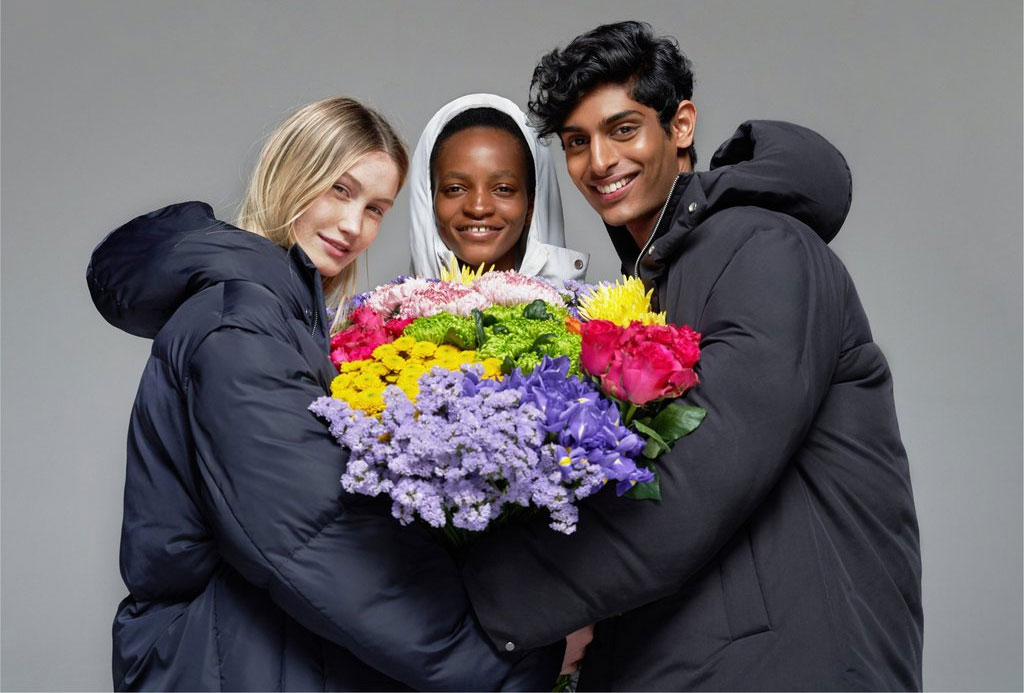 WANNA LEARN MORE ABOUT PANGAIA AND PLANT DYEING? KEEN ON GETTING THE FULL PRESENTATION AS PDF?
Then just send me a mail to hello@moject.de.
To know you more it would be great if you could briefly describe who you are and what you do.
Stay one step ahead and g

et your free dose of inspiration.

Want to be the first to hear about my new trend reports, design inspirations and trendbooks? Sign up for my newsletter to be in the know about activewear.