"COSMIC VIBES"
COLOUR MOOD OF THE MONTH 08/20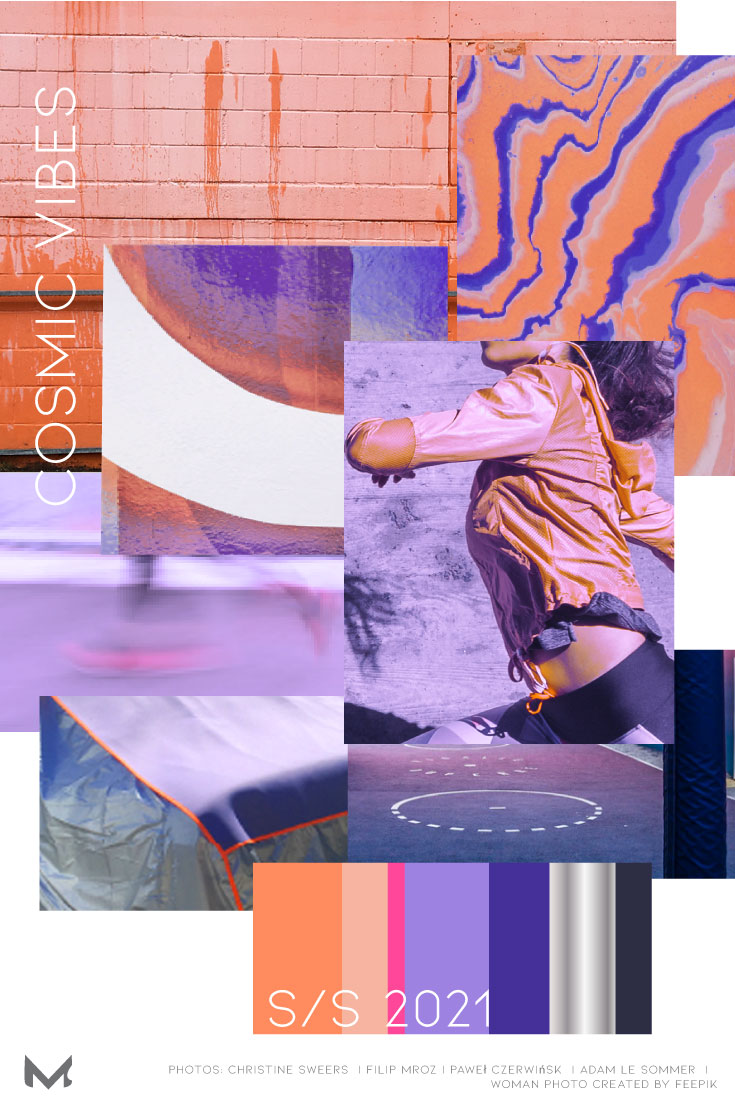 Lavender is a trend colour for fashion right now. Inspired by an orange wall and the light play of a silver car cover I created this moodboard for active sports as running, cycling or fitness.
For these active bright colours I work with the PANTONE* Fashion and Home Nylon Brights Set, 21 neon colours as nylon fabric swatches on a ring.
There are many possibilities to combine these colours – each combination has a different effect, can look playful, vibrant or almost elegant.
Stay one step ahead and g

et your free dose of inspiration.

Want to be the first to hear about my new trend reports, design inspirations and trendbooks? Sign up for my newsletter to be in the know about activewear.