"EXOTIC HOME"
COLOUR MOOD OF THE MONTH 07/20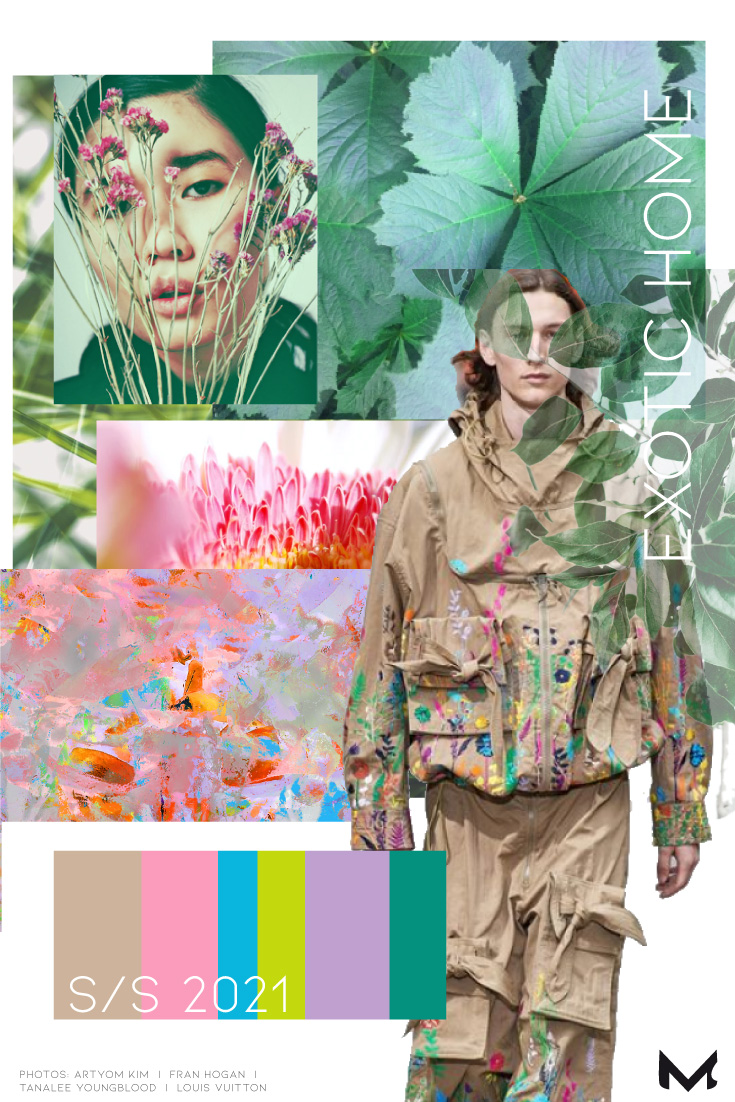 ACTIVE MOODBOARD S/S 2021
Staying at home, the new awareness of being outdoors in nature and the privilege of owning a garden.
This also influences international designer collections, like here the utility inspired outfit by Louis Vuitton, which is covered with flowers.
A playful colour palette which can be used for fashion and streetwear, but for fitness and swimwear as well.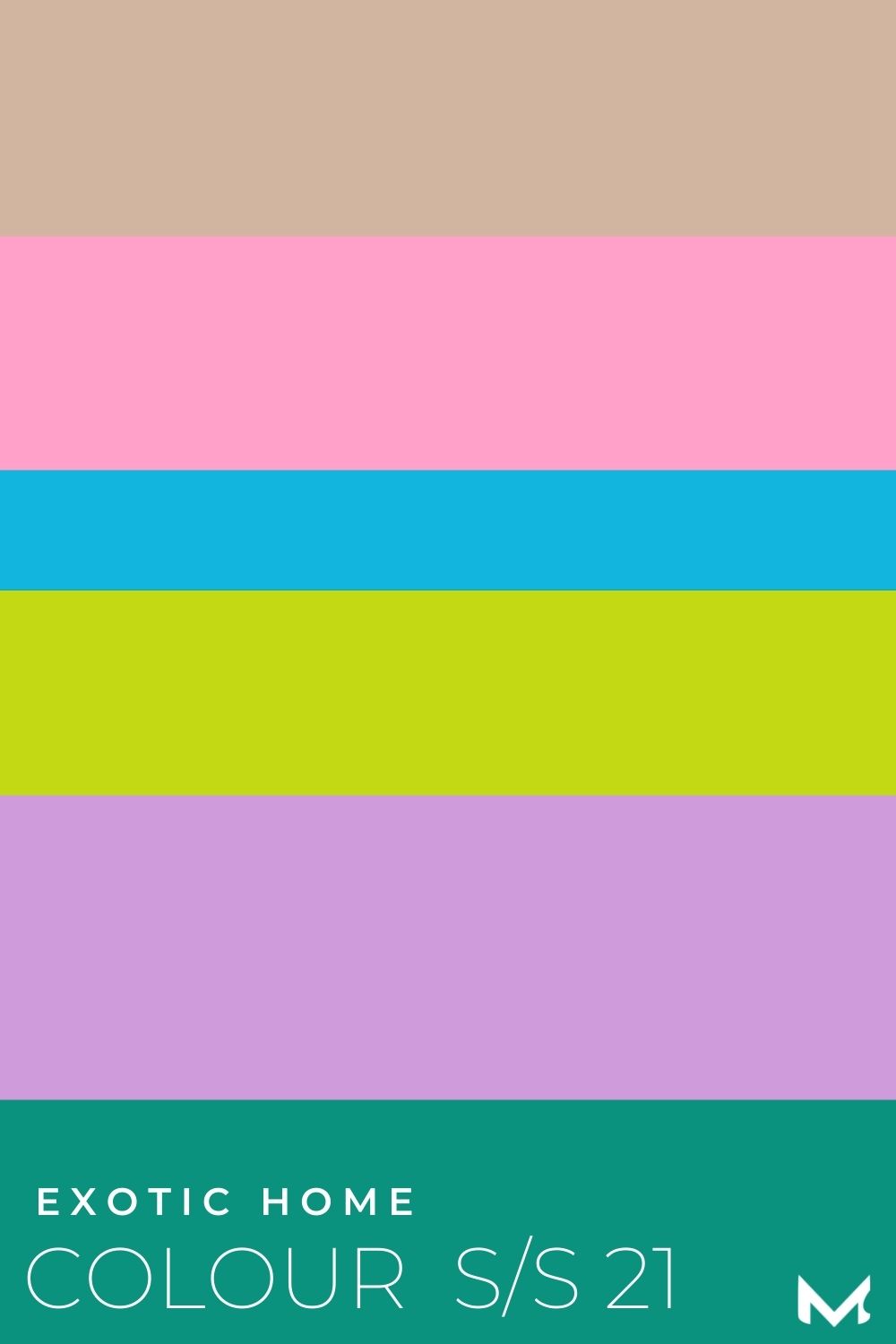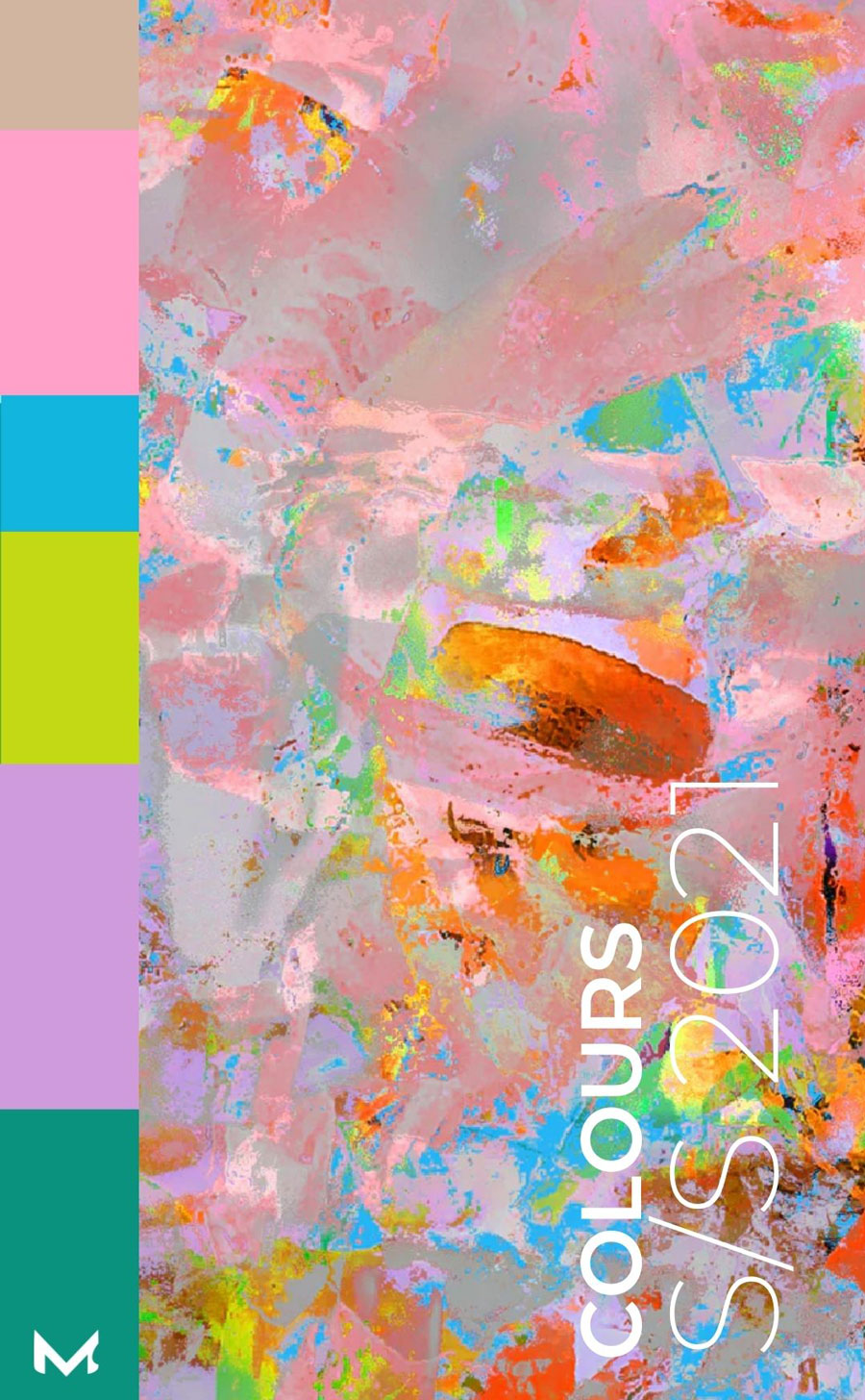 EXOTIC HOME S/S 2021 by MOJECT
on PINTEREST
See more inspirational pics for this moodboard S/S 2021 on my Pinterest profile.
Just click on the image -> 
This might also be inspiring for you:
Stay one step ahead and g

et your free dose of inspiration.

Want to be the first to hear about my new trend reports, colour inspirations and trendbooks? Sign up for my newsletter to be in the know about activewear.