"EXOTIC HOME"
COLOUR MOOD OF THE MONTH 07/20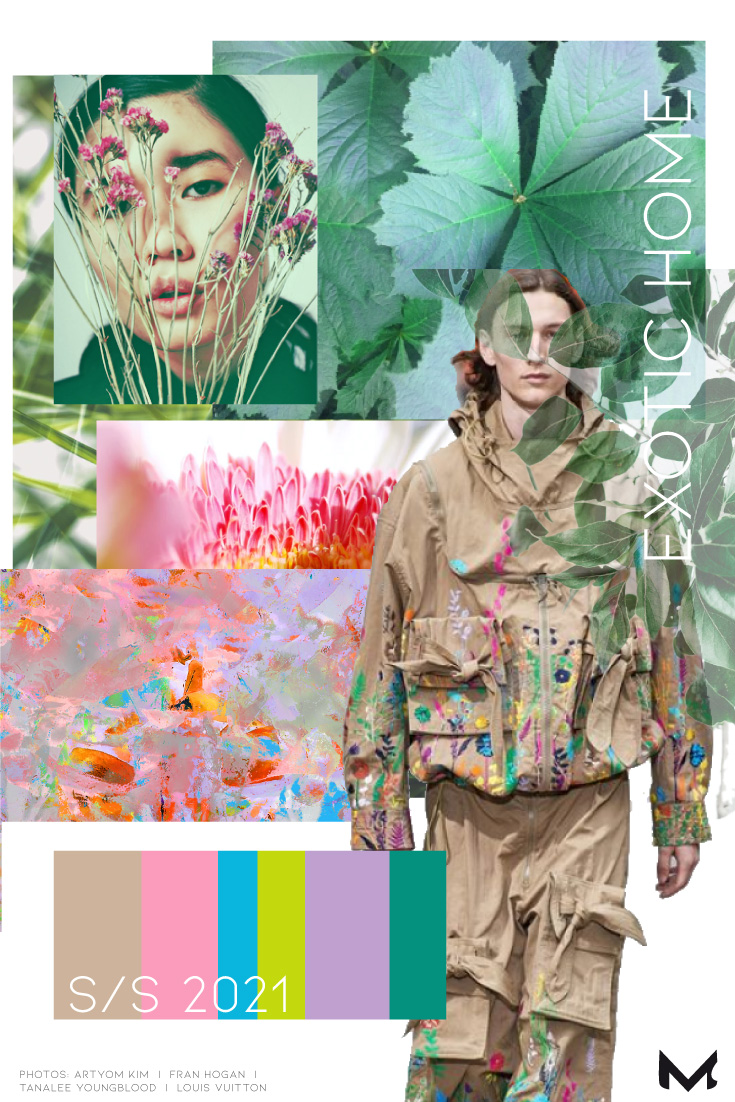 ACTIVE MOODBOARD S/S 2021
Staying at home, the new awareness of being outdoors in nature and the privilege of owning a garden.
This also influences international designer collections, like here the utility inspired outfit by Louis Vuitton, which is covered with flowers.
A playful colour palette which can be used for fashion and streetwear, but for fitness and swimwear as well.
EXOTIC HOME S/S 2021 by MOJECT
on PINTEREST
See more inspirational pics for this moodboard S/S 2021 on my Pinterest profile.
Just click on the image ->
This might also be inspiring for you:
Get here your free monthly inspiration
​In my trendletter I inform you about latest news and trends for activewear.
I WOULD LOVE TO SUPPORT YOU
Do you need help by creating moodboards or colour cards?
Or do you need an advice or a design concept for your collection?
Please write a short message to hello@moject.de. I`m curious to know more about you!