4 SPORTS FABRIC TRENDS 
A/W 22/23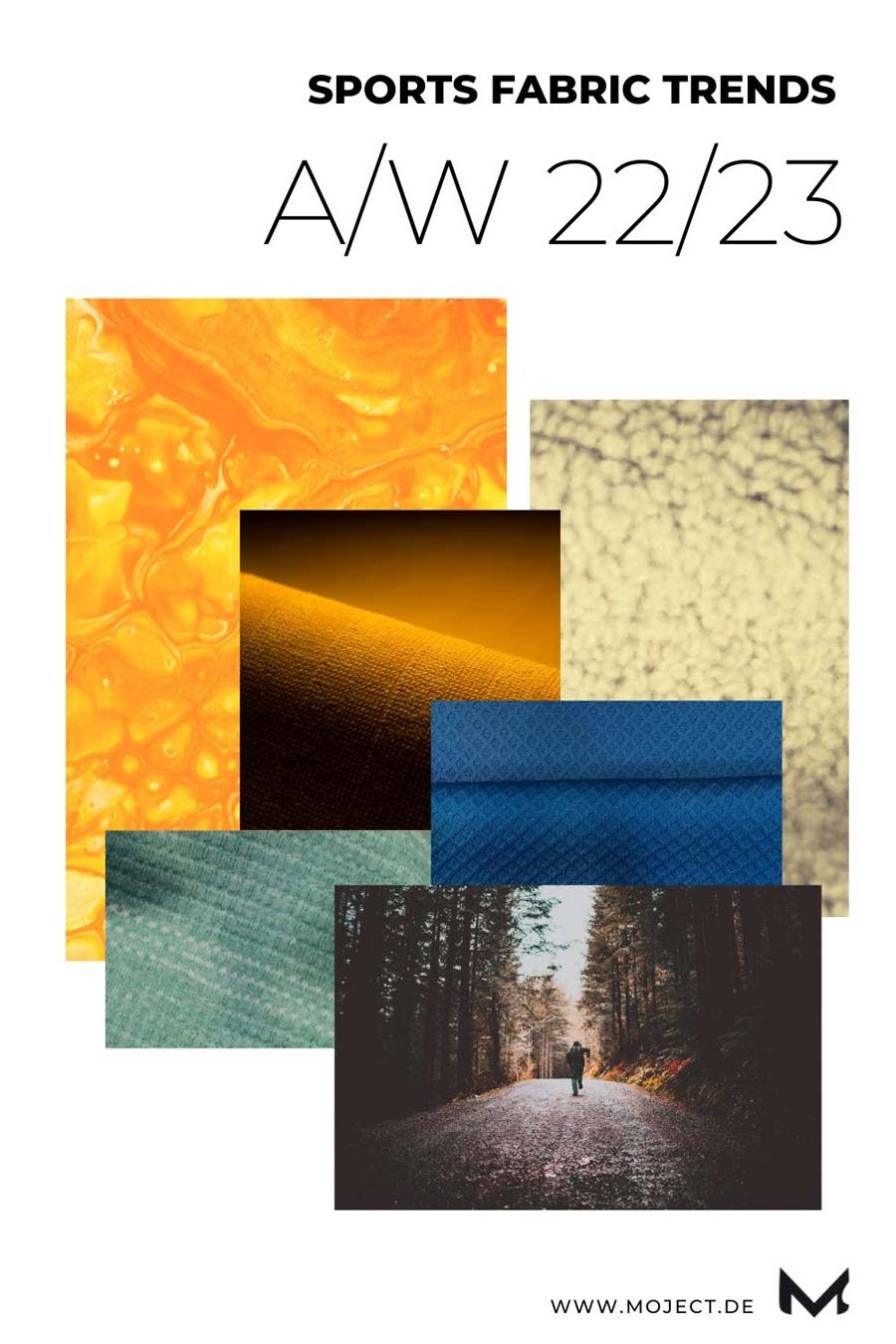 TRENDS & TEXTILE INNOVATIONS SEASON Autumn/Winter 22/23
The process of making the fashion and textile industry as gentle and sustainable as possible for the environment continues, because this change is urgently needed.
While researching new fabric developments for A/W 22/23, I checked the international fabric fairs as PERFORMANCE DAYS and PREMIER VISION.
Furthermore I discovered striking trends of alternative resources that I find particularly worth to mention. So in this article you will learn more about these four topics here:
INTERESTED IN COLOUR TRENDS & FABRICS ACTIVE WEAR Winter 22/23?
Get my new trend magazine A/W 22/23 with the latest fabrics of PERFORMANCE DAYS, colour cards and textile innovations inside. 
 1. CLOSING THE LOOP: PERFORMANCE DAYS A/W 22/23 
The topic "Nothing to waste" of last PERFORMANCE DAYS in Munich is the ideal way to save the environment. "Cradle-to-Cradle" is a specific term used to describe clothing in a cycle. The best compositions of fabrics are considered in advance in order to return it to the closed loop. Instead thinking afterwards how the material can be recycled at the end of its use.
So unneccessary recycling processes can be avoided. Mono-component fibres (consists only one substance, no blends) are coming up because they can be recycled easier and with less effort as no fibers need to be separated from each other.  Read the very interesting article about "Nothing to waste" here.
Take a look at some fabric highlights: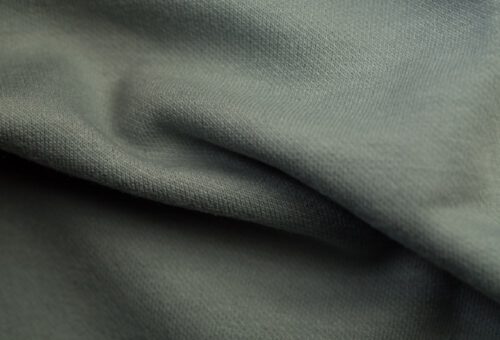 100% organic cotton fibre by DRIRELEASE / OPTIMER
Focus of this fibre is on the wearing comfort of cotton combined with the function of synthetic fibres. Its unique and bio-based microencapsulated material – verified by ECOCERT – reacts to changes in body temperature to maintain balanced comfort. Suitable for a wide range of applications, such as sportswear, leisure wear, workwear or sportive fashion.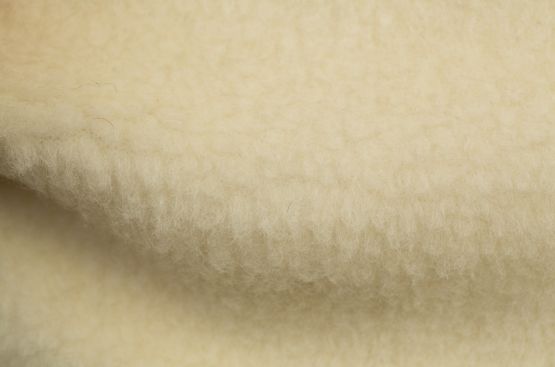 Sherpa fleece by CONCEPT III TEXTILES INT., LTD.
This fleece of 100% wool provides for best insulation, is extremely soft, warming and refrains from the use of micro-plastic. Perfect midlayer fleece for warmer, soft jacket styles.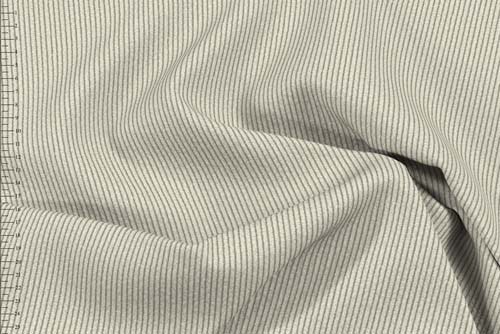 Boycord by TUCHFABRIK WILLY SCHMITZ
Fine, cool, extremely trendy Boycord made of 100% merino wool without the use of micro-plastic, RWS-certified. The Responsible Wool Standard takes into account the entire value chain, from farms to wool producers and clothing factories (traceability). Especially suited for implementation in the trendy lifestyle and fashion goods sector.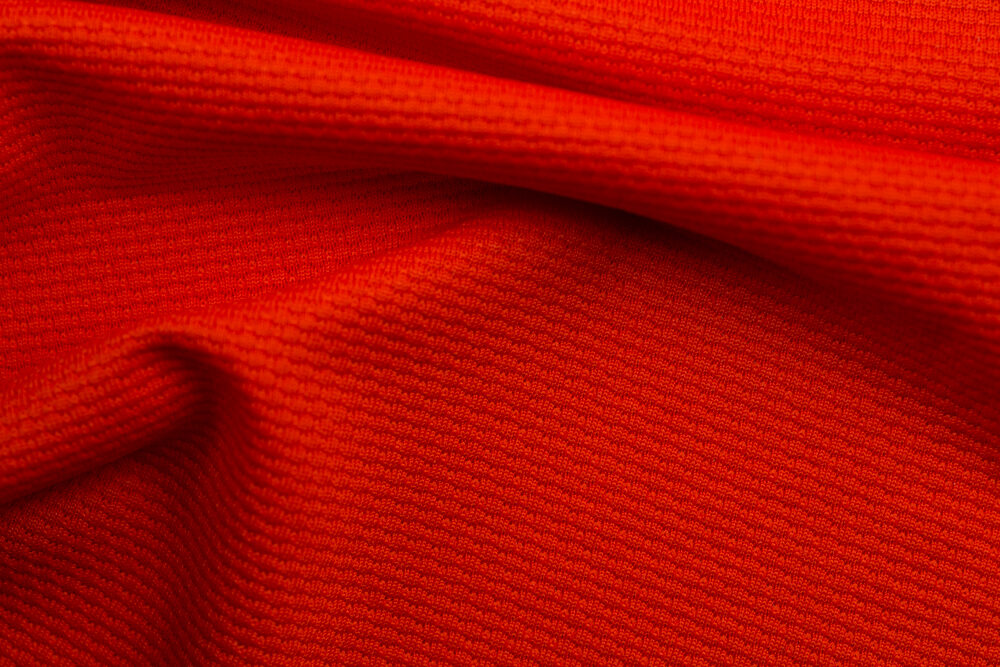 Polyamide by UTENOS TRIKOTAZAS AB
100% Recycled Polyamide made from reclaimed material. Textured fabric with an eye-catching pattern is fine to the touch and impresses with its good elasticity. It is a light, but extremely durable, resistant to abrasion, wrinkle-free and quick drying material. Transformed what used to be waste into a new yarn. Single Jersey variated.
If you don`t want to spend hours on research get my ACTIVE TREND MAGAZINE A/W 22/23 where you find 10 carefully selected fabric overviews; like a fabric mood board each, arranged by surface and story, completed by composition and supplier:
Get instant access here and start your next collection right away!
2. HIDDEN QUALITIES VERSUS FANTASY – SPORTS FABRICS A/W 22/23 PREMIER VISION PARIS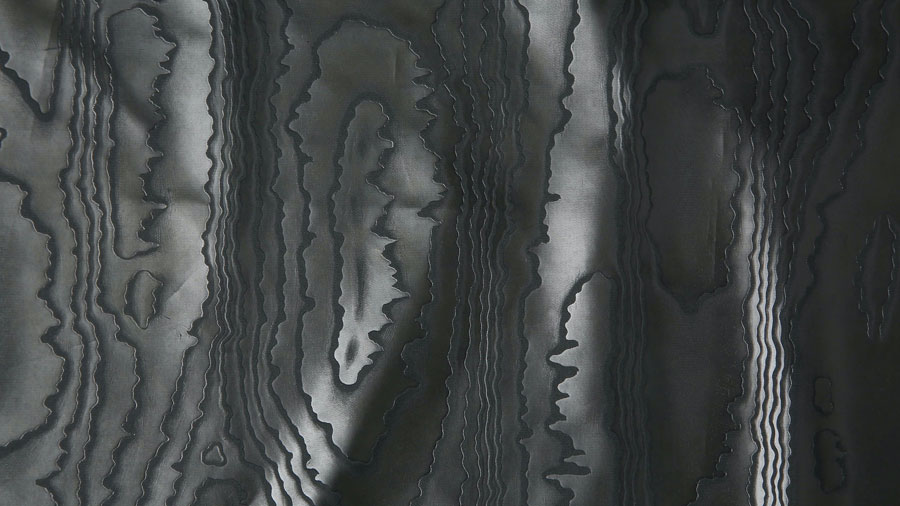 Trend OFFBEAT JACQUARDS  | Image: PREMIER VISION  I  FABRIC by SERATES
This is how Premier Vision describes the new trends:
"AW 22-23 Sport and Tech fabrics clearly point to a season to work with a complementary flair.
On one side, calm and elegant visuals are enhanced by hidden qualities and cutting-edge functions. Handles have strong personalities, triggering the senses. Strong and protective synthetics, cozy wools and comfortable knits suggest sheltering garments, where fabrics act as a bulwark or a cocoon of well-being. Eco-design is incorporated in proposals. Compositions are diversified to better respond to specific uses, and tend towards increased circularity. The entire production chain is increasingly taken into account, going beyond simple, overly generic indications.
On the other side, fantasy plays a starring role with high-impact graphics, exaggerated raised effects and bold shines. Sport embodies a flashier, deliberately joyful register, for enticingly singular clothing just oozing good humor. Know-hows are crossed and combined, even dipping into the world of couture silkies, to update and add a fashionable touch to the sporty offer – turning fashion into an everyday outdoor adventure. "
Perfectly shown by the trend:
OFFBEAT JACQUARDS
"Silky know-hows and patterns captivate the sport and outdoor universe.
Jacquards go in for the spectacular effect of pervasively rich decorations, or strive for something more discreet in matte/shiny damasks. Technical finishes, volumes and cuts lend a final touch to the offbeat effect. Meantime, figured and lamé ribbons, ornamental components and labels inject a touch of glamor to more low-key items.
In knits, body-mapping jacquards pre-trace the finished products. Function is engineered into the design, to sheath, elasticize and aerate exactly where needed."
Learn more about the sports fabric trends A/W 22/23 at PREMIER VISION here.
3. LAB GROWN TEXTILES  & NATURAL DYE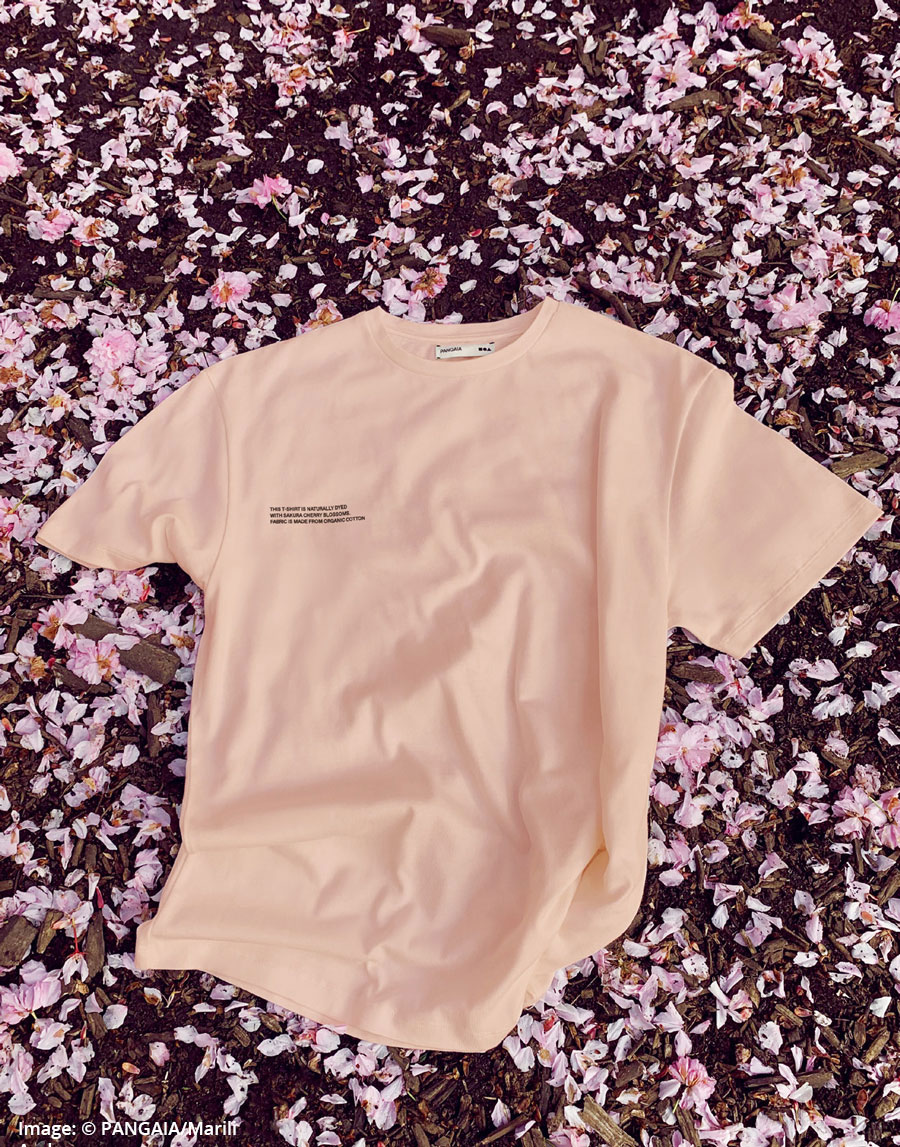 T-Shirt dyed with cherry blossoms by PANGAIA  |  Image: Marili
Designers are exploring biotech and biowaste like algae or microorganisms to develop new materials and products. The development of sustainable textiles more and more starts in the lab.
And this means new ways for their functions as well. There are already lab grown fabrics out of living materials as algae extract in combination with silk cocoon proteine, which can grow in water in 24 hours.
The scientists of the brand PANGAIA worked 10 years on the patented vegan insulation made of wild flowers which can be used for puffer coats and jackets. You can read more about this in my article  The performance of plant fibres .
And they are well-known for their natural dyes developed by a kind of botanical dying with flowers, roots or nuts.
For a light pink tone they use petals of cherry trees rejected by the tea industry.
Only complete flowers are selected for the tea, the rest is waste.
So this technology gives unwanted petals a new life and everything is in cycle which is amazing.
4. THE PERFORMANCE OF BACTERIA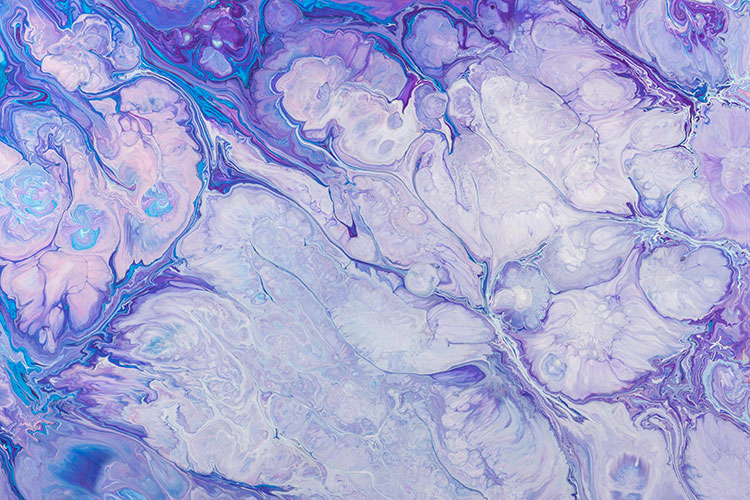 Until now, all the colors we love rely on fossil fuels and corrosive chemicals with a huge impact on the environnement and our health. Their pollution is highly problematic especially in the textile industry which is the second most polluting in the world.
Besides natural dyes with plant fibres there are interesting new developments to dye with microbes:
micro organisms that typically create food and drinks via fermentation, break down into renewable plant-based materials and transform into beautiful batik patterns. 
PILI is growing a new generation of renewable colors so we will soon be able to enjoy the magnificiency of colors without harming the planet.
Natsai Audrey Chieza, designer and founder of Faber Futures, developed a natural dye with bacterium colonies
But for me the most mindblowing projects at the moment are experiments with bacteria. In collaboration with a microbiologist designer Rosie Broadhead developed SKIN II:
" A project that explores the benefits of encapsulating probiotic bacterias into the fibres of clothing. The bacterias are activitated when they come in contact with our sweat and dominante other, less beneficial bacteria."
You can imagine that the bacterias are placed in zones where the sweat is, as we know it especially from functional underwear where garments and material are divided in parts with different functions. Maybe this will be the  bodymapping of tomorrow.  I believe there is a lot of potential in it.
See here how SKIN II looks like and how it works in clothes->

Do you know already the biodegradable PUMA collection with bacteria dyed fabrics? Learn more about it in my Activewear Trend Magazine A/W 22/23.
Get your free preview of the ACTIVE TREND MAGAZINE A/W 22/23:
Innovative fabric trends, colour forecasts and inspirational sources for activewear.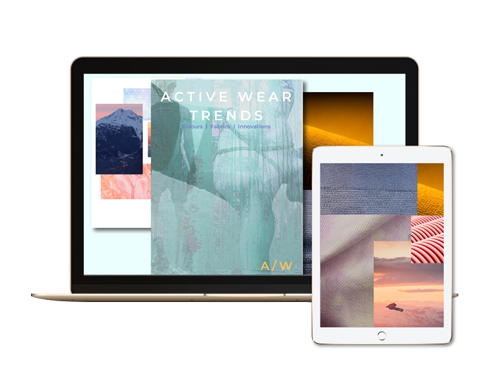 Join my community and save your free demo version of my Active Trend Magazine A/W 22/23. As part of my mailing list you receive appr. two times a month my inspiration and special deals related to activewear.
Stay one step ahead and g

et your free dose of inspiration.

Want to be the first to hear about my new trend reports, design inspirations and trendbooks? Sign up for my newsletter to be in the know about activewear.