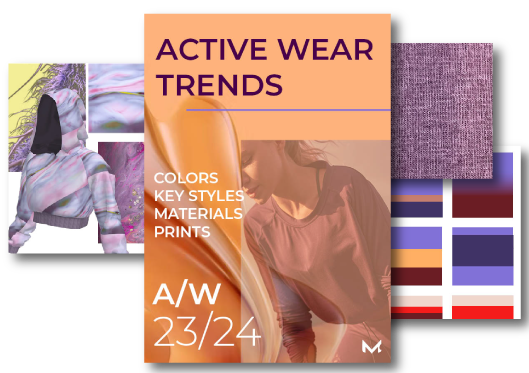 Working on your next collection A/W 23/24?
Get this beautiful digital trend forecast full of incredible color inspirations, specific print ideas, selected functional fabrics and more. Save trend research time to create forward-thinking design. 
SAVE 10 EUR by a purchase of two Active Trend Magazines. This will be handled in your  cart during the check-out process.
I enjoyed the addition of key shapes this season. Absolutely worth buying!
Bianca, freelance sportswear designer
Exceptional content & value! My highlight: the print and color direction.
René, freelance fashion consultant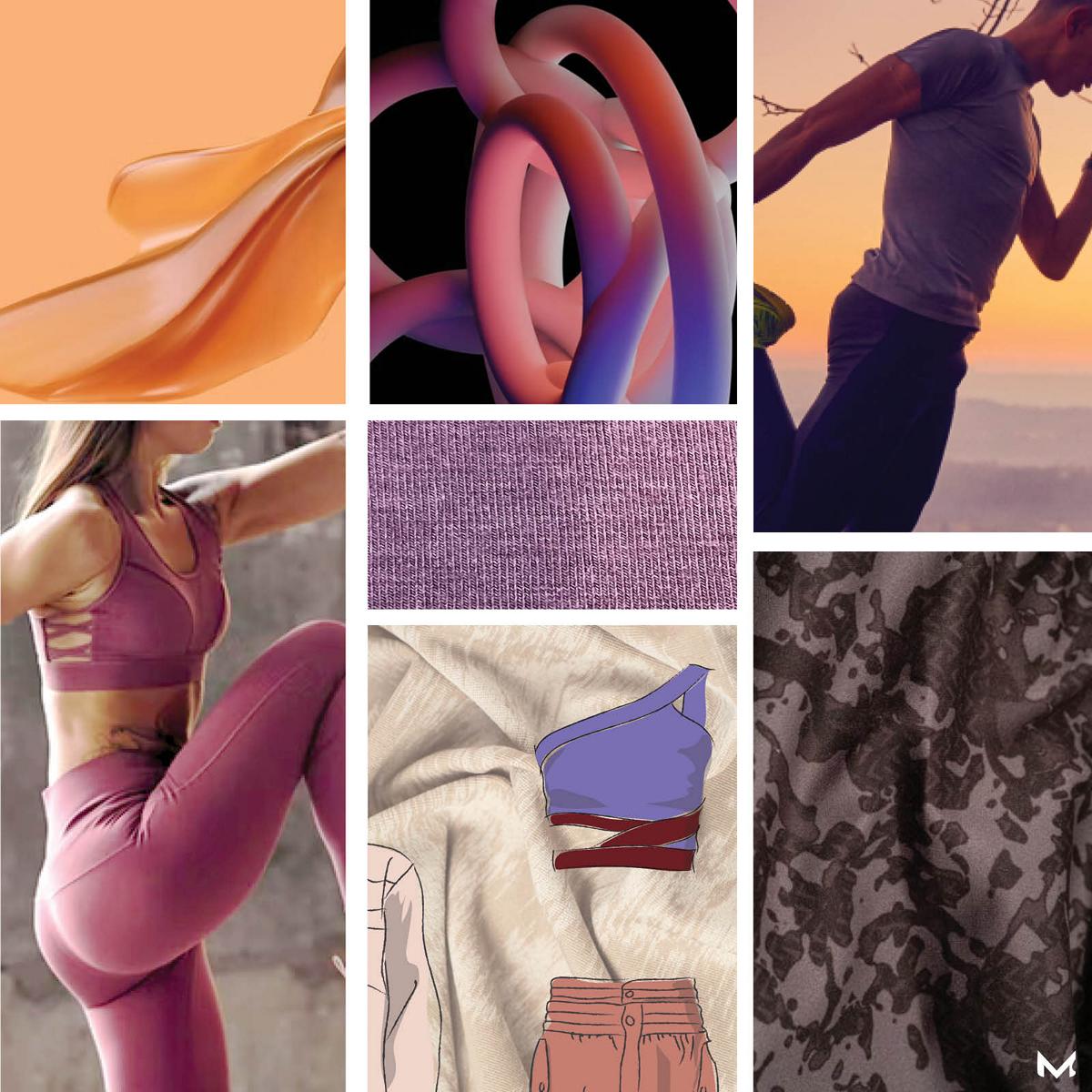 PROFESSIONAL TREND FORECAST FOR CREATIVES OF THE SPORTS AND FASHION MARKET
Learn the key trends ahead of the market.
Create with confidence and stand-out with your collection.
Benefit from a non-subscribtion download. 
1. Key styles womens activewear: selected must-haves to add new shapes to your range

2. Colours A/W 23/24: 4 inspiring key moodboards with colour palettes suitable for active wear, athleisure or functional wear  + print inspiration + colour usage + colour chart with 28 colour codes by Pantone & COLORO
3. Functional fabric trends A/W 23/24: appr. 40 fabrics and accessories on 10 pages sorted by surface and texture incl. composition and sources
4.Sources & inspiration: 50 links to inspiring brands,fabric suppliers and online design magazines to find interesting details and be updated. 
– Be more forward-thinking in your planning and learn the key trends and material innovations ahead of the market
– Create your next collection with confidence
– Save time on trend research and future-proof your brand
– Improve quality and competiveness of your work

– Benefit from an affordable, non-subscription download
Get this inspiring trend mag for only 67.- EUR (excl. VAT). Available as PDF-file per instant download
Since many years I have been designing with passion sportswear and fashion with function.
 I know how to analyze trends and to transform them into a commercial collection for my clients.
I´m experienced in color and trend forecasting: as one of six design studios I created many seasons the color trend book of IDEAS sports design network.
To be informed about the latest textile and design innovations I visit the important trade fairs as ISPO, PERFORMANCE DAYS, FASHION WEEK, PREMIER VISION and more.
Continously I research the web on various social media channels in categories as architecture, art, photography, graphics, interior design, design and fashion since social trends and mega trends are the first to be identified.