COLOURS & TRENDCONSULTING
Colours evoke certain emotions in the person looking at them. The colour concept of a collection has a decisive influence on its message and appeal. And at the beginning of a new concept there stands inspiration.
I create inspiring moodboards for you, which in the first step of a collaboration visually express ideas and mood of the collection and communicate them better than through words.
A moodboard is a kind of collage that precedes the design process: "design before design".
Here, initial ideas and moods are collected that reflect the colour concept, target group, positioning or collection message.
In the process, excerpts from magazines and photos can be used and glued on. Or you can work virtually on the computer with photos from the web. On the social media platform Pinterest, a kind of online pinboard, ideas can easily be picked up and a first approach visualized.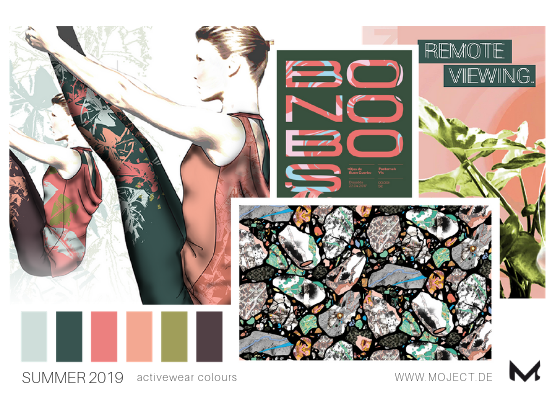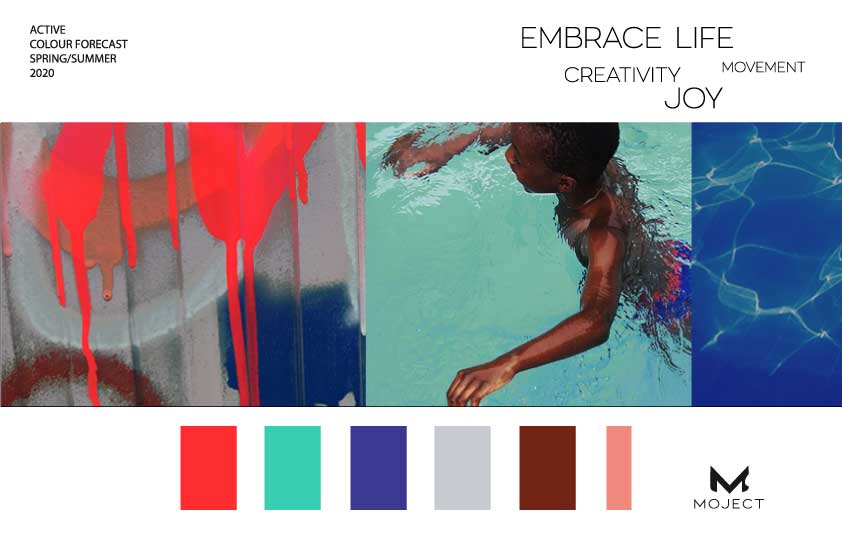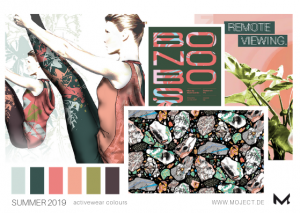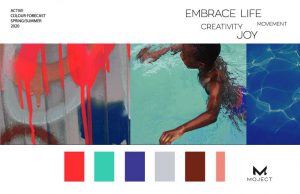 A moodboard helps to save time and money for designs that go in the wrong direction. Because at the beginning you may have a clear idea of a design in mind, but you don't know what it should look like.
NEW ! COLOUR CARD MEETING !
Book me for one day and we will create your colour card together.
The advantage: You know the colour taste of your target group, I bring in the trend-focused view. This creates a colour concept that is not out of touch with the customer and at the same time looks new and attractive.
I advise you if you want to start a new project and are unsure which trend themes are ideal for your line or how trend driven it should be.
I filter out the trends for you and inform myself about activewear at important trade fairs such as ISPO or Performance Days. In my Blog with trend updates and inspiration you will find short reports of the latest trade fair trends. 
In addition, I research the web on various social media channels in categories as architecture, art, photography, graphics, interior design, design and fashion since social trends and megatrends are the first to be identified here >>>.
Every day I scan my environment for beautiful colors and new aesthetic connections. All this I visualize in the form of moodboards, which help you to get a first strong picture of a collection.
In close communication with you, we will gradually explore the target group and concept of the line, in line with the positioning of your brand. No matter whether it's a functional jacket, fitness collection or T-shirt print: I will develop the right concepts and design for your new or existing line.
Get here your free monthly inspiration
​In my trendletter I inform you about latest news and trends for activewear.
Since 2018 I would like to inspire you with seasonal moodboards for activewear. My focus is on colour and trend themes for feminine, fashionable activewear such as fitness clothing, yoga and athleisure.
You are interested in the Pantone colour card for a special moodboard? Or a suitable design concept with styles and prints?
Feel free to write to me at hello@moject.de.