COLORO + WGSN KEY COLORS S/S 2023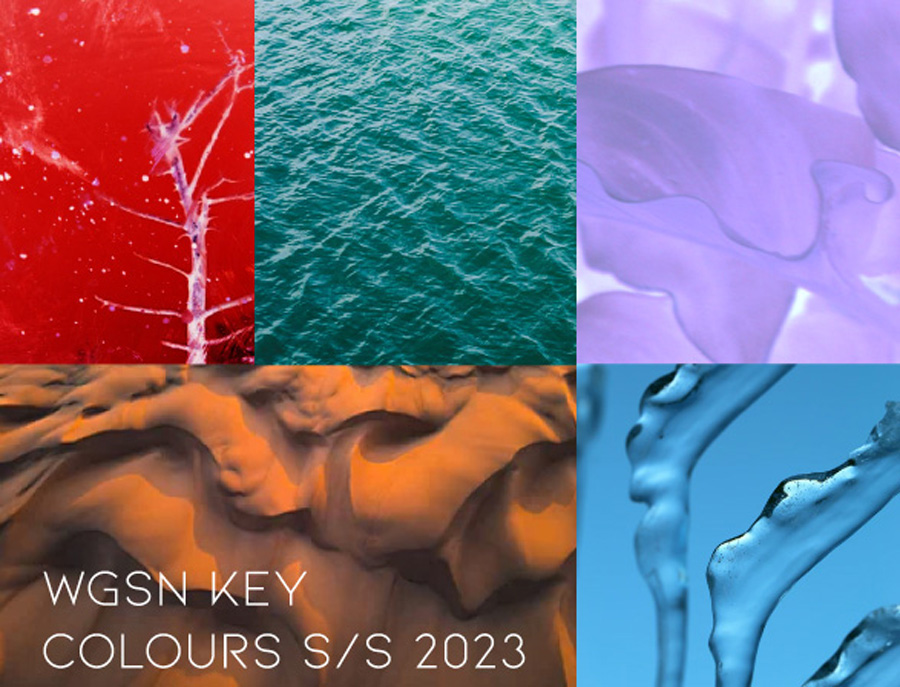 DISCOVER THE 5 WGSN COLOURS S/S 2023
Each season, WGSN selects five colors that will be crucial for the fashion industry.
The colours Spring/Summer 2023 reflect the new world after uncertainty, restrictions, missing freedom. They express "optimism, hope, stability and balance."
As online and off-line experiences are melting more and more together, DIGITAL LAVENDER is dedicated as COLOUR OF THE YEAR 2023.
Learn more about the meaning of the colours here >>>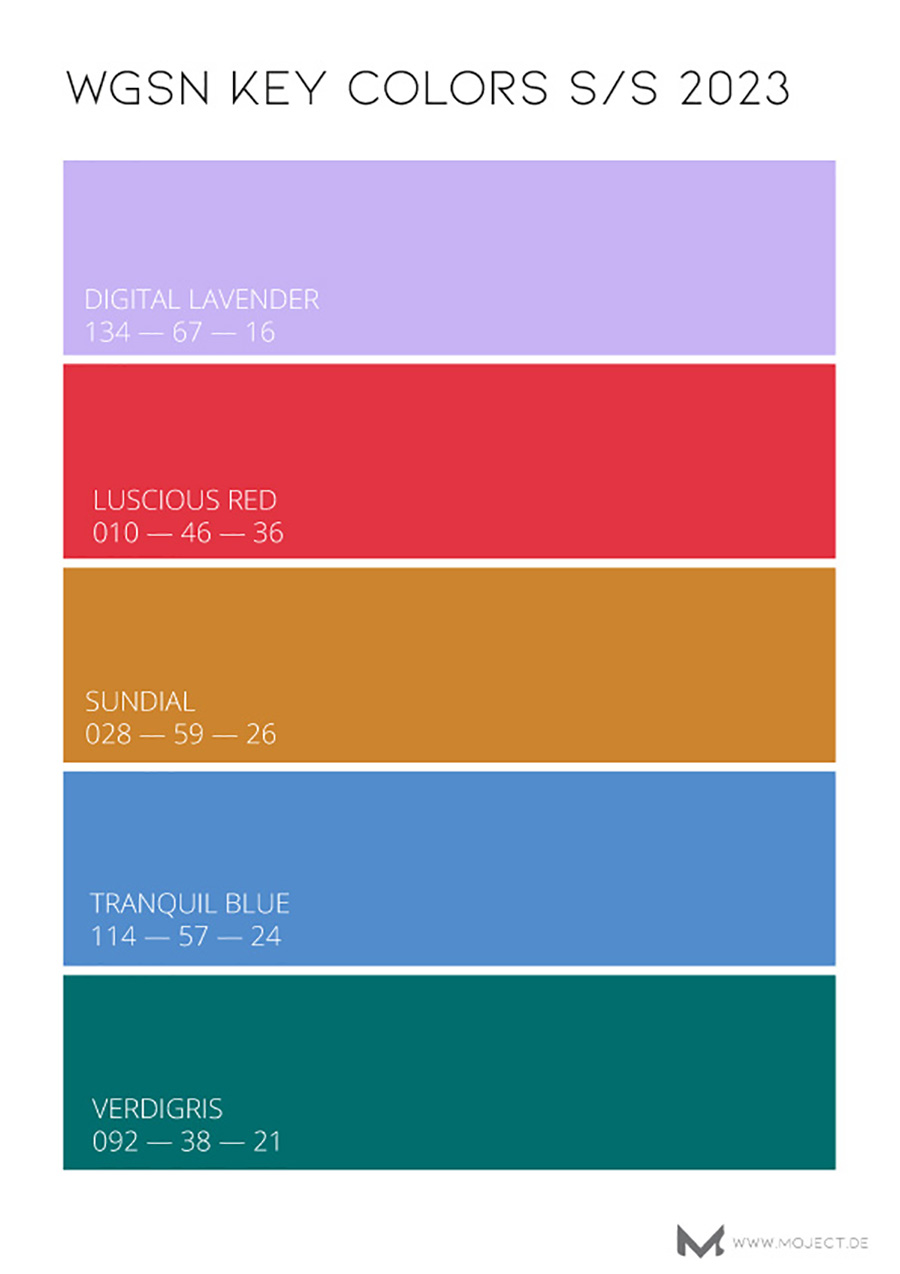 The WGSN colors are translated by the COLORO color system.
This system works totally different than PANTONE*: it`s is an intelligent, logical system with 3,500 colors, each with a unique seven-digit code. The first three numbers represent the hue, the second two represent the lightness, and the last two represent the chroma value.
Note: This post contains links to external sites and products. I have marked these affiliate links with a star*. Basically, I only link to products that I personally work with or that I can recommend with strong conviction.
INTERESTED IN COLOUR TRENDS & FABRICS ACTIVE WEAR Winter 22/23?
Get my new trend magazine A/W 22/23 with the latest fabrics of PERFORMANCE DAYS, colour cards and textile innovations inside.
Stay one step ahead and g

et your free dose of inspiration.

Want to be the first to hear about my new trend reports, colour inspirations and trendbooks? Sign up for my newsletter to be in the know about activewear.